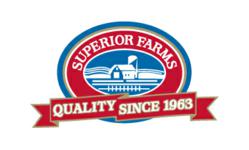 Across all channels of the foodservice industry – from casual dining to white tablecloth establishments, lamb is helping chefs win over customers.
Davis, Calif. (PRWEB) May 31, 2012
Superior Farms has realized significant business opportunities on the East Coast to sell more lamb and is enhancing its resources accordingly. New hire Johanne Bonin will be a sales representative on key foodservice accounts as well as pursuing new business and Linnane and Company will be a dedicated partner to broker and market Superior Farms American lamb in greater New England.
Bonin has 12 years of experience of selling in the foodservice industry. Originally in the field of education, she transitioned to the Sysco Boston division in 2000. In particular, she has experience with processed meats, breads and cheeses, along with the variety of other products that her previous distributors offered.
"My strong relationships with foodservice distributors, restaurants and chefs in Boston and beyond will be a great asset to Superior Farms and our growth initiatives in foodservice," said Bonin. "Across all channels of the foodservice industry – from casual dining to white tablecloth establishments, lamb is helping chefs win over customers. I want to be a part of that."
Linnane and Company has been in business for 15 years, specializing in lamb, veal, and goat products. With two offices in New England, the company nationally services foodservice and retail accounts. "The partnership is really designed to take advantage of our sales experience, existing customer base, and distribution network to expand the growth for Superior Farms lamb," said company president Denis Linnane. "We're looking forward to this opportunity. There's a mutual benefit here for both companies and we're very optimistic about the results that this partnership will produce."
Craig Powell, VP of Sales and Marketing for Superior Farms, said that the two additions to the East Coast team solidify the company's efforts in the region. "We welcome Johanne Bonin and Linnane and Company to our team. Johanne is really driven to deliver positive results and customer satisfaction. We are also confident that our New England customers will appreciate the knowledge and expertise of Linnane and Company."
Superior Farms, founded in 1963 with headquarters in Davis, California, is North America's largest processor and marketer of lamb. The company is the recognized market leader in the retail and foodservice markets it serves, providing products and services to customers throughout the United States, Canada and more than 10 countries. The company has approximately 400 employee-owners at more than 5 facilities and offices. Superior Farms strives to operate with integrity, providing value to its rancher partners, and is committed to serve as stewards of the animals, land, and environment entrusted to it. More information is available at http://www.superiorfarms.com. @Superiorfarms @eatlamb
###