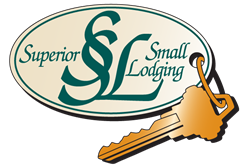 I had a wonderful time exploring St. Pete/ Clearwater on my 2015 FSSLA road trip and continue to get traffic to my blog from those posts dd a quotable
Ft. Lauderdale, FL (PRWEB) March 31, 2016
Due to the success of the First Blogger Road Trip held last year, The Superior Small Lodging Association(SSL) announced its Second Annual Florida Road Trip for travel and lifestyle bloggers to be held from May 1st to June 30th 2016 at participating SSL properties across the state.
The Blogger Road Trip is designed to introduce travel and lifestyle bloggers who blog about travel in Florida to the Superior Small Lodging brand. SSL is an association of approximately 150 small hotels, inns, B&B's, cottages, luxury condos and vacation villas across the state of Florida that have less than 50 rooms. Many are 1 or 2 bedroom suites with full kitchens or kitchenettes. The properties are individually owned and managed with each innkeeper dedicated to giving his or her guest personalized attention and an authentic Florida travel experience.
Since every member must be inspected annually for cleanliness and guest services the Superior Small Lodging sign has come to represent the "Good Housekeeping Seal of Approval" for small properties in Florida. When booking a Superior Small Lodging property travelers can be assured that they will receive an authentic Florida experience with local Florida charm and character and the modern amenities and comforts that today's traveler has come to expect.
"I had a wonderful time exploring St. Pete/ Clearwater on my 2015 FSSLA road trip and continue to get traffic to my blog from those posts. Please keep me in mind for the second road trip", stated blogger Natalie Vereen-Davis of cosmosmarinars.com.
"I love the Superior Small Lodging member properties," said blogger Dennis Littley, of askchefdennis.com, "My experience at every one I've visited is that you go as a guest and leave as a friend"
During the Road Trip each blogger will be hosted at a participating SSL property for two (2) nights. The host will endeavor to provide free or discounted tickets to area attractions. Destinations include: Fort Lauderdale, Clearwater Beach, St. Pete Beach, Melbourne Beach, the Florida Keys, Daytona Beach, Marco Island, Sanibel Island and more.
In return for the complimentary hosting each blogger will agree to write at least one (1) specific blog about each property they visit and to share that blog on all social media platforms that they use.
To apply, send your media kit and any pertinent information to gilda(at)superiorsmalllodging(dot)com. All applications must be received no later than April 15, 2016.
About The Superior Small Lodging Association
The Superior Small Lodging Association (SSLA) is a non-profit association of independently owned and managed boutique Inn's, B&B's and hotels throughout the State of Florida with fewer than 50 rooms. Established in 1989 to bring brand awareness to the smaller boutique lodgings as an alternative to the large corporate branded hotel chains, the Superior Small Lodging Brand has come to represent a partnership of unique lodging properties offering a high level of service, comfort and cleanliness at competitive rates. Each year our members' properties are inspected by an independent inspection company and those that meet specific cleanliness standards are recognized with our White Glove Award for cleanliness. Excellence in quality and service are also recognized. With approximately 150 member properties representing almost 3,000 hotel rooms, time shares and vacation rentals throughout the State of Florida the success of the Superior Small Lodging program is undisputed and gives prospective guests the comfort of knowing that when they book a Superior Small Lodging property they can be assured of a high standard of excellence.