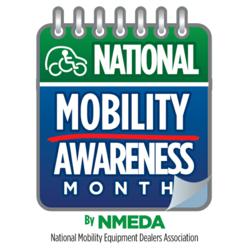 Louisville, KY (PRWEB) March 27, 2012
Superior Van and Mobility will be participating in the first National Mobility Awareness Month. The month of May has been designated as National Mobility Awareness Month to help inform the public of the second largest minority group in the United States – individuals with physical disabilities. In addition, it is designed to teach veterans, seniors and other individuals with physical disabilities about their options when it comes to mobility and how to improve their freedom.
Superior Van and Mobility invites their customers to participate in the NMEDA contest hosted on their website. The contest allows local disabled heroes to submit their stories about overcoming mobility issues. Additionally, those who know local heroes can share their stories here as well.
National and local media will cover these stories and the public will be able to vote for their favorites. Three winners will be chosen based on those votes, and each of the three winners will receive a brand new wheelchair van. Entry is free of charge for everyone.
Story submission can be done in one of two ways: submitters can send in a video clip of less than two minutes, or a text submission of up to 400 words. In addition, NMEDA dealers like Superior Van and Mobility can offer submitters a unique promotional code that provides additional votes each time it is used to vote for the corresponding story. Stories will only be accepted from March 18, 2012 through May 13, 2012. Voting for all stories will occur from the beginning of April through May 13, 2012.
Superior Van and Mobility is very proud to play a part in this important awareness effort and encourages everyone to submit for the chance to win a new handicap van.
To find out more about wheelchair vans, wheelchair lifts and Superior Van and Mobility in general, visit http://www.SuperiorVan.com.
About Superior Van & Mobility: Superior Van & Mobility was founded for one reason alone – to provide their customers with the highest quality mobility equipment and vehicles on the market. With seven locations, the company provides comprehensive service and care for customers throughout the Southeast.