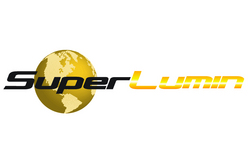 Dayton, OH (Vocus) July 27, 2010
SuperLumin Networks, a leading provider of high-speed media proxy and application acceleration solutions, today announced the immediate availability of its eDir Single Sign On (SSO) authentication as the BorderManager ClientTrust replacement. The highly anticipated announcement comes at the most opportune time, as BorderManager customers are transitioning into the SuperLumin Proxy Cache.
Running as an executable on a Windows client, SuperLumin eDir SSO is the latest development for the SuperLumin Proxy Server. Seamlessly integrated into the Novell NetWare login client, SuperLumin eDir SSO securely authenticates the user without prompting for credentials.
Unlike most standard IP or cookie-based trackers, SuperLumin eDir SSO utilizes a secure SSL protocol to exchange information between the Windows client and the SuperLumin Proxy Server. Sessions are authenticated individually rather than being trusted, simply because they match an authenticated IP address. Any unauthenticated session is validated, rather than trusting it's being conducted over the same IP as another authentication.
"We are pleased to provide Novell customers with all the features and functionalities they previously were accustomed to with BorderManager. With the availability of SuperLumin eDir SSO, customers can seamlessly transition into the SuperLumin product while having the comfort of knowing their network is secure and properly authenticated," said Doug Merrill, Senior Software Engineer at SuperLumin.
Utilizing the BorderManager ClientTrust UPD Port, firewall adjustments are minimized by default. SuperLumin eDir SSO also automatically adjusts the Windows firewall to open the configured port for communication. Alternatively, the application can be configured to utilize a different port when specified.
In March, SuperLumin Networks announced its agreement with Novell to offer BorderManager customers with a SUSE Linux-based replacement proxy. SuperLumin products provide users with flexible solutions designed to meet specific business needs.
SuperLumin iProxy
As the official Novell sanctioned BorderManager replacement, SuperLumin iProxy (Generation 2) has all the key features and functionality users need for perimeter security and Internet caching. An all-in-one VPN, firewall and proxy, the SuperLumin iProxy product includes eDir SSO and optional on-box content filtering, among many other features.
SuperLumin Nemesis
SuperLumin Nemesis takes proxy caching to a whole new level by accelerating the latest Internet and Internet delivered video (including Microsoft Silverlight and Move Networks), and caching the heaviest bandwidth applications on social media sites such as Facebook™ and YouTube™. SuperLumin Nemesis is guaranteed to dramatically improve the users' experience while significantly decreasing link congestion.
BorderManager customers interested in purchasing SuperLumin iProxy or Nemesis should call 937-220-9811, or visit us on the Web at http://www.superlumin.com.
About SuperLumin
SuperLumin Networks is a subsidiary company of, and majority owned by STRATACACHE. SuperLumin Networks provides high-performance caching, content acceleration and application acceleration solutions to enterprises across the globe. Optimized for today's rich-media on the Web, SuperLumin products are proven to enhance productivity and improve application performance critical to the growing needs of enterprise environments. For more information, visit http://www.superlumin.com.
###