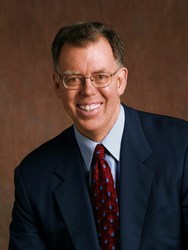 Consumer confusion seems to be one of the main reasons why many Americans are neither adopting healthy eating habits nor choosing healthier foods in the market
Marblehead, MA (Vocus) October 12, 2010
"Consumer confusion seems to be one of the main reasons why many Americans are neither adopting healthy eating habits nor choosing healthier foods in the market," wrote Phil Lempert, creator of The Lempert Report, on his popular Supermarket Guru Web site. Lempert said he "turned to world-renowned nutrition expert Dr. Barry Sears for answers to pressing questions regarding consumer confusion about food."
Dr. Sears, an expert on weight control, obesity and hormonal responses caused by food, is creator of the Zone Diet and author of the New York Times #1 bestseller "The Zone" and several other books addressing causes of the obesity crisis, most recently his book "Toxic Fat."
"The increased intake of omega-6 rich oils in processed foods, which are more convenient for consumers than, for example, cooking at home with olive oil, has significantly skewed the delicate omega-3 to omega-6 balance that our bodies need to function healthfully and keep inflammation at bay," Dr. Sears said.
He noted that low-cost vegetable oils and refined carbohydrates are found in most processed foods because consumers want convenient cheap foods, so many food companies use the cheaper omega-6-laden oils to meet the demand for lower prices.
Lempert asked Dr. Sears, "Why are consumers on a continued mission to avoid carbohydrates but still gaining weight?"
In the Supermarket Guru article Dr. Sears responded, "Well, this really boils down to a craze from 2003 to 2004 when carbohydrates were seen as the bad guy contributing to weight gain in the diet. At that time, new food products were created targeting the low-carbohydrate consumer. The craze directed consumers to consume more proteins and fewer carbohydrates, but what the body really needs is balance. Many consumers are still stuck on the low-carb mindset today turning to convenient processed foods for answers."
He added, "Unfortunately, the economics of processed foods do not generally focus on the more expensive protein aspect. Instead, the more palatable refined carbohydrates and fats from vegetable sources take center stage. The combination of high omega-6 vegetable oils (palm, canola soy, etc.) and refined carbohydrates in processed foods leads to inflammation throughout the body – which has had a significant impact on diet-related chronic disease in this country."
Online at SupermarketGuru.com, the article appeared in Supermarket Guru's Lempert Report, which said, "The Lempert Report agrees with Dr. Sears' notion that until consumers stop relying on cheap, convenient, processed foods, even those with various front-of-package claims, rather than take the time to cook lean proteins and a variety of vegetables at home, waistlines are not going to shrink."
Lempert is a food expert and media commentator often appearing on TV and radio news and talk shows discussing consumer issues. SupermarketGuru.com analyzes trends in food marketing and retail, and features health advice, recipes, nutrition analysis, allergy alerts and many other resources to help consumers understand their food, health, lifestyle and shopping options.
Dr. Sears is founder of Zone Labs, based in Marblehead, MA, which has introduced Zone Foods, including pasta and breads that are made to his Zone specifications of fat, protein and carbohydrates.
Zone food products are available online at http://www.ZoneDiet.com and include bagels, rolls, cookies, chips and pizza made to the Zone criteria of one gram of fat for every two grams of protein and three grams of carbohydrate.
"The new Zone 1-2-3 foods are made to suppress hunger between meals but are delicious and taste exactly like the products that Americans consume today." Dr. Sears said.
Dr. Sears, a scientist and expert on obesity, is a leading authority in anti-inflammatory nutrition. He is the creator of the anti-inflammatory Zone Diet as well as the author of 12 books, including the New York Times #1 best seller, "The Zone." His books have sold more than 5 million copies and have been translated into 22 languages. For information online, please visit DrSears.com or http://www.ZoneDiet.com. Media contact is Brian Dobson at DobsonPR.com or bd (at) dobsonpr (dot) com.
###