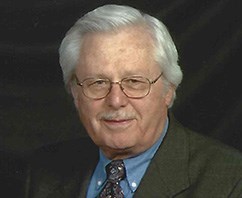 The best medicine is that which helps the body help itself.
Gallatin, TN (PRWEB) February 01, 2014
SuperSlow Zone®, a premier personal wellness and exercise studio, is set to open a new location in Gallatin, Tennessee on March 1, 2014. Owner, Dr. Robert Ladd, is excited to be bringing this tried and true method of exercise to Tennessee. "The best medicine is that which helps the body help itself. I have always been interested in preventive medicine and in fact had a Doctorate in Public Health before I obtained a Medical Degree but I found it difficult to do while practicing medicine because, unfortunately, what people usually want is a quick fix. I feel that with SuperSlow Zone I will be dealing with people who are truly interested in maintaining and improving their health. I am very excited to blend the best of my medical degree, and years of work with patients/clients, with the knowledge and practice brought to me by SuperSlow Zone. I have an exceptional staff that has the same commitment I do to proactive health, wellness and exercise…as a team, we afford our clients the greatest gift of wealth…which is their heath and a vibrant life. We invite our neighbors in our surrounding towns to join us in this through SuperSlow Zone," says Dr. Ladd, owner and Certified SuperSlow Zone® Instructor.
SuperSlow Zone® provides a by appointment only total body workout supervised by a Certified and Accredited SuperSlow Zone Instructor in a distraction-free, climate-controlled exercise environment, enabling one to exercise in their street clothes. Workouts produce maximum health and fitness results in as little as one or two 20-minute workouts per week. One can get in, get out, and get on with one's busy day.
At the heart of the SuperSlow Zone® system is an exercise method that best fits the definition of complete exercise by properly and safely building muscle and increasing the resting metabolism, allowing the body to burn more calories even while at rest. SuperSlow Zone® is beneficial for clients with minor to major medical challenges, post- rehabilitation, bodybuilding, weight loss, and general exercise. SuperSlow Zone® exercise method has a distinguished 30 year history as it was invented during a $3.2 million Osteoporosis Study at the University Of Florida School Of Medicine.
The SuperSlow Zone® Results

Improved cardiovascular fitness and overall health
Greater muscle strength
Increased metabolism
Greater endurance, stamina and energy
Improved muscle tone and body shape
Optimum fat loss while maintaining muscle
Stronger bones
Reduced injuries
Clients looking for a professional service exercise studio will feel at home with SuperSlow Zone® Gallatin, Tennessee owned by long-time community member, Dr Robert Ladd. Their clients' ages range from 40 to 85+ years old. Dr. Ladd has practiced medicine for twenty plus years and also has a doctoral degree in public health specializing in preventive medicine and nutrition. He has always practiced a healthy life style and he now hopes to encourage others to become all that they can be through utilizing the best personal training protocol available whether they are teenagers or in their retirement years.
Dr. Robert Ladd, Owner
Certified SuperSlow Zone Instructor
SSZ Gallatin, TN
Greensboro Village Shopping Center
1483 Nashville Pike, suite 301,
Gallatin, TN, 37066
Phone: (615) 461-7199