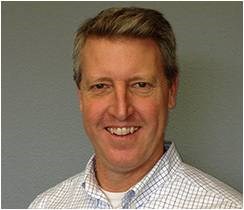 Taking good care of our environment is much like taking good care of our body, mind and spirit
San Antonio, TX (PRWEB) February 08, 2014
Kurt Jacquin, Owner of SuperSlow Zone in San Antonio, TX is proud to support the Leukemia and Lymphoma Society, a not-for-profit organization dedicated to funding blood cancer research and providing education and patient services. Kurt shares, "I lost my father a little over a year ago from cancer and now my brother and I have made it one of our missions to help great charities such as the local chapter of Leukemia and Lymphoma Society in San Antonio, Texas."
Kurt has been an Environmental Engineer for 20 years. He has always practiced a healthy life style and he now hopes to encourage others to become all that they can be through utilizing the best personal training protocol available, the Super Slow Zone workout; whether they are teenagers, busy moms, professionals or adults in their retirement years.
"I have always lived a healthy, active life. By reinventing myself from environmental engineering to wellness and health, I am making my 'avocation' my 'vocation.' From my professional background, I bring years of experience in building with solid principles to take care of our precious environment to my new business focus. This means that I understand our clients. Just like good environmental stewardship must build and sustain positive results over time, each of us can help to take care of one another. Taking good care of our environment is much like taking good care of our body, mind and spirit," says Kurt.
Kurt Jacquin is proud to be the new owner of SSZ Woodstone which has a professional, skilled staff. Buddy Kidder is an Certified Level III – Qualified Certifyer. This means he certifies Level I Instructors throughout the USA. He is also a teacher held in high regard for the SuperSlow Zone Institute, the organization that delivers Continuing Education Unit [CEU] courses for all Level I Instructors to remain a valid, credentialed Instructor. Caitlin is a seasoned Level I Instructor who is also pursuing her PhD.
Ken states, "Our staff, like our sister SuperSlow Zones throughout the USA, Turkey and Colombia, have demonstrated excellence in exceptional customer service and care. I know this because of our client loyalty. And…while we do a very good job, we work to consistently improve every aspect of our service so that we become ever more valuable to our clients."
About Leukemia and Lymphoma Society
Since 1949, Leukemia and Lymphoma Society (LLS) has been dedicated to curing leukemia, lymphoma and myeloma . The Leukemia & Lymphoma Society (LLS) is the world's largest voluntary (nonprofit) health organization dedicated to funding blood cancer research and providing education and patient services.
About SuperSlow Zone®, LLC
SuperSlow Zone is strengthening people, neighborhoods, cities and countries by empowering their clients to be strong, healthy and vibrant – the foundation for a happy life in a rapidly changing, challenging world. The SuperSlow Zone system earns long-term, loyalty clients through exceptional professional, personalized exercise and wellness services. Their expertise and continuous improvements enables clients to sustain maximum results, over time, in minimum time. Clients are at the heart of their system - keeping their bodies and minds robust for a positive, healthy lifestyle.
Kurt Jacquin
SuperSlow Zone® San Antonio, TX
11825 Interstate 10 West Suite 213
San Antonio, TX 78230
Telephone: (210) 696-3100
http://www.SSZWoodstone.com