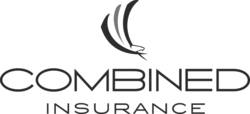 This simple, easy to follow checklist will help consumers determine if they have the right amount of protection
Chicago (PRWEB) July 10, 2008
Combined Insurance understands that it can be hard for consumers to determine their specific accident /health insurance needs and difficult to distinguish between the different types of insurance policies available today. In an effort to make it easier to identify potential gaps in their existing life and health insurance coverage, the company has designed a Needs Assessment Checklist.
"This simple, easy to follow checklist will help consumers determine if they have the right amount of protection," said Becky Mills, Vice President, Research and Development at Combined Insurance. "Supplemental insurance isn't as complicated as it may seem. It's really just a separate insurance policy that adds to or 'supplements' life and health coverage you might already have. It provides extra protection in the event of unexpected sickness, injury or death."
Why might you need supplemental insurance? Sometimes primary health insurance policies don't cover all costs associated with sickness or injury, such as deductibles and co-payments. Lengthy illnesses or a sudden death can result in unexpected expenses or a significant loss of family income. A supplemental insurance policy provides benefits that may help protect your savings and way of life. Depending on the type of additional protection needed, there are a variety of supplemental plans available, including:
• Disability Insurance Policies- if you're unable to work, this coverage can help supplement lost income to ensure you can still cover some living expenses
• Accident Insurance Policies - this supplemental insurance provides benefits that are paid directly to you and can be used to cover some of the out-of-pocket expenses related to medical treatment for accidental injuries that aren't fully covered by a primary insurance policy
• Health Insurance Policies - this supplemental protection provides benefits that can help pay for some of the expenses related to unexpected illness, which may include hospital confinement, cancer treatment or outpatient care
• Life Insurance Policies - in the event of your death, this coverage helps ensure your loved ones are cared for financially
Our Needs Assessment Checklist helps consumers choose the best coverage for themselves and their families by focusing on four key areas of protection:
• Protecting their paycheck

According to the National Safety Council, Injury Facts®, 2008 Edition, more than 9.4 million disabling injuries occurred while off the job in 2006, making those disabled individuals ineligible for worker's compensation benefits. Fortunately, many supplemental disability policies cover you on or off the job.
• Protecting their family's lifestyle

According to LIMRA's August 2004 publication, The Need and Value of Life Insurance, 1 to 2 years after a spouse's death almost 50 percent of the respondents were just getting by financially and 45 percent of widows said that their spouse did not have adequate life insurance. A supplemental life insurance policy may better help your loved ones manage financially for those first few years.
• Protecting against the risk of a critical illness

The American Cancer Society reports in the Cancer Facts and Figures, 2007 that in the U.S., 1 in 2 men and 1 in 3 women will develop cancer during their lifetime and 67 percent of total costs will be non-medical. A supplemental insurance policy that provides benefits for cancer can help offset some of these non-medical costs.
• Protecting the family for unexpected medical expenses

The 2005 edition of the HCUP Facts and Figures statistics on hospital-based care in the United States, reports that the average length of stay at a hospital is five days at an average charge of $22,300 per stay. The average major health insurance policy only covers up to 80 percent of many of these costs - a supplemental insurance policy can help offset some of your deductibles.
"After reviewing the needs assessment, if you answered 'no' to any of the questions, this means you have a need which has not been met," said Mills. "Understanding these gaps in your life insurance and accident / health insurance policies will make it easier to select the supplemental insurance policy that is right for you and your family. Supplemental insurance policies are available for a wide range of situations with an equally broad range of benefits in all price ranges."
To learn how Combined Insurance can provide peace of mind when your family needs it the most, visit http://www.combinedinsurance.com. For more information or to schedule an appointment with a local agent, please call 1-800-490-1322 or visit http://www.combinedinsurance.com/contactus to submit an online inquiry.
About Combined Insurance Company Combined Insurance is a leading provider of supplemental accident, health and life insurance products and is a member of the ACE Group of Companies. With a field sales force and corporate staff in excess of 10,000 people worldwide, Combined meets the growing coverage needs of policyholders around the globe. For more information, call 1-800-490-1322 or visit http://www.combinedinsurance.com.
About ACE The ACE Group of Companies is a global leader in insurance and reinsurance serving a diverse group of clients. Headed by ACE Limited (NYSE: ACE), a component of the Standard & Poor's 500 stock index, the ACE Group of Companies conducts its business on a worldwide basis with operating subsidiaries in more than 50 countries. Additional information can be found at http://www.acelimited.com .
###