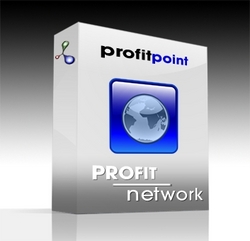 The infrastructure solutions that we develop using Profit Network will allow Swire to make effective management decisions, reconfigure bottling operations as demand shifts, implement new business processes and realign resources.
North Brookfield, MA (PRWEB) May 7, 2008
Profit Point today announced that its Profit Network™ infrastructure planning software, already in use for 3 years to optimize Swire Beverage's distribution network throughout China, will be expanded to cover the needs of the operations. Swire Beverages is an anchor bottling franchise of The Coca-Cola Company with bottling operations in 7 provinces in Mainland China, Taiwan, Hong Kong and 10 states in the U.S. The Mainland China market is experiencing significant growth in demand for its products, which has in turn increased pressure on its bottling operations. Sales volume increased 20% in 2007 to exceed 500 million unit cases for Swire Beverages' Mainland China operations. The population in Swire's Mainland China territory is over 400 million. Swire will rely upon Profit Point's proven network optimization software to model infrastructure plans, test projected demand scenarios and maximize its return on infrastructure investments.
"Executing our Customer Service Policy is essential in Mainland China," said Douglas Holland, Swire's General Manager of Sales Operations in Mainland China. "Our infrastructure decisions must support the fast changing conditions in the marketplace. Our significant volume shifts by geography and by channel, create a daunting task for our operations to keep pace. And our distribution network design must be based upon clear visibility into our projected growth scenarios and the related impact on our distribution network. With our use of the tool Profit Network, we are able to develop least cost or most profit scenarios from our raw materials suppliers all the way through to our end retail outlets, including support for deciding when we should distribute our products via indirect channels, such as wholesalers and 3rd party distribution partners."
Profit Network is a robust application that helps decision maker optimize their supply chain for maximum profitability. The proven optimization tool is a stand-alone planning software package that is used to analyze the placement and location of production facilities, distribution centers, and warehouses over a multi-period planning horizon. The system is often used to help firms restructure their supply chains after mergers, periods of rapid growth and in anticipation of geographic or product preference shifts in the market.
"Infrastructure planning for a rapidly-growing operation like Swire is an extremely important process and involves significant mid and long-term investments," said Jim Piermarini, Profit Point's CEO. "The infrastructure solutions that we develop using Profit Network will allow Swire to make effective management decisions, reconfigure bottling operations as demand shifts, implement new business processes and realign resources."
Although the resource investments in value chain network design are significant, the return from an implementation of an optimized infrastructure study can be substantial. "We knew that the choices that we were making today will have a long-term impact on our business success, which is measured, both from a customer service level and cost perspective," said Holland. "Profit Point brings a compelling combination of optimization software and training experts which allow us to effectively manage the process and gain the greatest benefit from our network design. We initially selected and implemented Profit Network in 2005 focusing mostly on Distribution. Today and in the future we are adding more resources into the Profit Network enabled process to incorporate our entire value chain including manufacturing capacity planning, production line and plant locations."
To learn more about Profit Point's supply chain software and services, visit ProfitPt.com.
About Profit Point:
Profit Point Inc. was founded in 1995 and is now a global leader in supply chain optimization. The company's team of supply chain consultants includes industry leaders in the fields infrastructure planning, green operations, supply chain planning, distribution, scheduling, transportation, warehouse improvement and business optimization. Profit Point's has combined software and service solutions that have been successfully applied across a breadth of industries and by a diverse set of companies, including The Coca-Cola Company, General Electric, Rohm and Haas and Toyota.
About Swire Beverages:
Swire Beverages has the franchise to manufacture market and distribute the products of The Coca-Cola Company in Hong Kong and Taiwan, 10 states in the USA and seven provinces in Mainland China. This represents a total franchise population of over 440 million. Swire Beverages is recognized as one of a select group of strategic business partners of The Coca-Cola Company known as the "Anchor Bottlers". Swire works closely with The Coca-Cola Company on brand development and marketing.
Contact:
Richard Guy
Profit Point
(866) 347-1130
http://www.profitpt.com
###