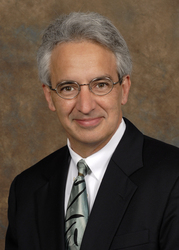 Dallas (Vocus) March 3, 2009
Dennis Robb, senior vice president, supply chain management, The Health Alliance of Greater Cincinnati, was recently announced 2008 Contracting Professional of the Year by The Journal of Healthcare Contracting.
Described as a pioneer in healthcare for more than three decades, Robb was selected to receive this honor based on his accomplishments in supply chain management and history of clinical and executive leadership.
As the senior vice president of supply chain management for The Health Alliance of Greater Cincinnati, Robb is continually seeking avenues for improvement for the 929-bed health system and manages its $369 million supply and capital spend. Robb is also responsible for initiation of value analysis committees and leadership of multidisciplinary teams of doctors, nurses, pharmacy, information technology and bioengineering professional for the management of capital procedures, contracting and contract compliance, system-wide standardization, price verification documentation of audited savings, vendor negotiations, environmental responsibility and economic inclusion.
"We congratulate Dennis on his latest achievement," said David Ricker, president and chief executive officer, Broadlane. "He is a valuable member on our Executive Steering Committee, helping drive all contracting decisions and awards. Dennis has also emerged as a leader in Supplier Diversity, working with the Broadlane Supplier Diversity Contracting team to implement the methods by which to execute and track results of The Health Alliance's supplier diversity initiative."
One of Robb's most notable achievements is the 2008 Corris Boyd Leadership and Diversity Award from the Federation of American Hospitals. This award was presented for Robb's efforts to create an environment of cooperation and commitment within The Health Alliance, which helped the health system reach a $23 million diverse supplier spending goal in its first year.
"I work daily with Dennis on supply chain initiatives," said Ruby Kern, vice president, enterprise accounts, Broadlane. "In my 35 years of supply chain experience, I've never come across anyone as passionate as Dennis is about meeting supply chain, environmental and supplier diversity goals."
In 10 months, The Health Alliance reached and exceeded the $23 million target with certified diverse suppliers and was recognized with awards from the Greater Cincinnati and Northern Kentucky African American Chamber of Commerce and the Cincinnati USA Regional Chamber. The number of diverse suppliers grew 360 percent over a year. Over the past three years, the organization has maintained its commitment, spending a total of $90 million with diverse suppliers.
"We are very proud of Dennis' newest honor as Contracting Professional of the Year," said Ken Hanover, chief executive officer, the Health Alliance. "He has done an extraordinary job managing our supply chain. Dennis' optimism, professionalism and commitment to excellence are outstanding attributes, and this recognition is something in which we can all take pride."
About The Journal of Healthcare Contracting
The Journal of Healthcare Contracting is the only publication that is solely devoted to the contracting arena of healthcare. It focuses on the interactions of the four primary stakeholders in healthcare contracting: health systems and their facilities, manufacturers and suppliers, distributors and group purchasing organizations. The participants in the contracting arena will grow to rely on The Journal of Healthcare Contracting for industry understanding, insight into the minds of thought leaders and collaboration opportunities amongst contracting constituents.
About The Health Alliance
The Health Alliance of Greater Cincinnati, which includes the University, Jewish and Fort Hamilton hospitals, Drake Center, West Chester Medical Center and the physicians of Alliance Primary Care, continues to be Cincinnati's largest healthcare provider and recently expanded its physician practice by acquiring Greater Cincinnati Associated Physicians. The Health Alliance, which employs 7,800 people, has been recognized for its progressive supplier diversity and disability services programs. For more information on the Health Alliance, visit
http://www.health-alliance.com.
About Broadlane
Broadlane is the leading cost management company for healthcare providers. Broadlane's scalable business solutions optimize operational performance and achieve significant cost savings, thereby improving the overall financial performance of its clients. Its core services include supply chain management and clinical workforce management services.
Broadlane's comprehensive supply chain services include:

Unparalleled national and custom contracting for supplies, pharmaceuticals, equipment and purchased services
Innovative Procurement Services and purchase transaction management
Clinical Services for managing clinical preference items and operating room and cath lab spending
Comprehensive Materials Management Services - including outsourcing
Informatics - benchmarking, advanced analytics and reporting
Supply chain technology and e-commerce
Broadlane Workforce Management™ addresses nurses and allied healthcare practitioners and includes:

External shift and agency management services
Internal shift management, including electronic shift auctions
Regional nurse float pool management and internal agency management
E-commerce workforce exchange linking healthcare providers, clinical staff and agencies, enabling efficient shift management and fulfillment and reconciliation
Broadlane's clients include leading providers such as Advocate Health Care, Ascension Health, Beaumont Hospitals, CHRISTUS Health, Continuum Health Partners, Kaiser Permanente, Kindred Healthcare, MedCath Corporation, New Hanover Regional Medical Center, Sisters of Charity of Leavenworth Health System, Tenet Healthcare, The Health Alliance of Greater Cincinnati, US Oncology and UMass Memorial Health Care.
The company is headquartered in Dallas with offices in Cincinnati, Detroit, Houston, New York City and Oakland. For more information, visit http://www.broadlane.com.
###