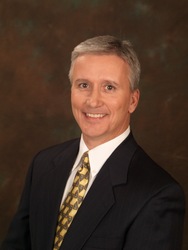 San Diego and Dallas (PRWEB) March 10, 2010
Source 44 LLC, the nation's premier sustainability data management company, announced that Mike Fraser has joined the company as Executive Vice President and Chief Development Officer. In his position at Source 44, Fraser will oversee all sales, marketing, business development, and service delivery for the sustainability data management company. Source 44 manages the largest library of raw material and product sustainability data profiles on its unique proprietary platform. Data profiles are packaged as a Material Footprint Data Sheet (MFDS)™ that is delivered to clients for easy and instant access.
Fraser joins Source 44 after a 20-year sales and marketing tenure at $1.2 billion Safety-Kleen Systems Inc. Fraser served as the company's Senior Vice President of Group Sales and International, leading a 250-person sales and strategic account management team while also directing the company's expansion into Mexico, China and Southeast Asia.
Fraser brings to Source 44 more than 28 years of experience in environmental and recycling services, systems integration and management consulting industries. Fraser began his career at US Ecology, and has held positions in sales, marketing and public relations at Electronic Data Systems, Akili and Radix Software Technologies.
"I'm excited to welcome Mike Fraser to our executive team," said Jess Kraus, President and Chief Executive Officer of Source 44. "Mike's sales and marketing expertise, international experience, and ability to lead multi-million dollar environmental and outsourcing initiatives will help position Source 44 for accelerated growth."
About Source 44 LLC:
Source 44 is the first and only provider of supply chain sustainability Material Footprint Data Sheets (MFDS) for common raw materials and finished products used by retailers, manufacturers, suppliers, distributors and other businesses. The company's sustainability services - - data management, strategic planning, and program management - - enable its clients to fully leverage their business operations in a competitive manner while maintaining brand loyalty in this competitive global market.
For more information visit http://www.source-44.com.
# # #