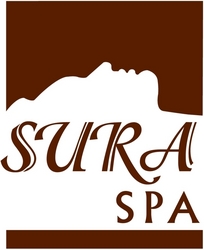 We are excited to share our passion about med spa treatments and cosmetic dentistry
Noblesville, IN (Vocus) July 2, 2009
Dr. Randolph Shoup and Dr. Carol Walters announced today that Sura Spa will launch educational events at their medical esthetics spa in Noblesville, IN. The first in the series will be held on Tuesday, July 14, 2009 at Sura Spa and feature Beauty and BOTOX.
"We are excited to share our passion about med spa treatments and cosmetic dentistry," says Dr. Shoup, co-owner and visionary. "From: Everything You Ever Wanted to Know About BOTOX to Turning Back the Clock – How to Look Younger at Any Age."
Sura Spa is on trend by offering the latest combination treatments that include cosmetic dentistry with medical esthetics. "One of our most popular treatments features Restylane, a dermal filler for the nasolabial folds (parenthesis lines around the mouth), lip enhancement and teeth whitening. "The mouth is one of your most important features, it's the ultimate point of communication and expression", said Dr. Walters who oversees the med spa.
Both Drs. Shoup and Walters have focused their extensive educations and areas of expertise on the esthetic cosmetic side of dentistry and medspa.
The public is invited to enjoy refreshments, hors d'oeuvres, treatment giveaways, exclusive special offers, and information about Sura Spa's services. Seating is limited to 25. To reserve a space at Sura Spa's: Face First: Beauty and Botox seminar, Tuesday, July 14 at 6pm, RSVP by calling 317.774.1400
About Sura Spa
Sura Spa offers a unique blend of non-invasive, esthetic services and treatments just for your face, from clinical facials to laser skin rejuvenation and hair removal, to general and cosmetic dentistry and more. They are conveniently located across from Hamilton Town Center at I-69 and exit 10. 14297 Bergen Blvd # 100, Noblesville, IN?. Learn more at http://www.suraspa.com schedule a complimentary consultation by calling 317.774.1400
Dr. Randolph Shoup graduated from Indiana University School of Dentistry in 1981, and served in the U.S. Public Health Service from1981 to 1984. He established a private practice in Indianapolis, IN, in 1984 focusing on esthetic dentistry and implant reconstruction.
Dr. Carol Walters is a graduate of Indiana University School of Dentistry and earned her Master of Science degree in Periodontics from the University of Michigan, School of Dentistry. She also is a graduate of the Esthetic Skin Institute in Ft. Lauderdale, FL, with certifications in Botox treatment and Dermal Fillers.
###