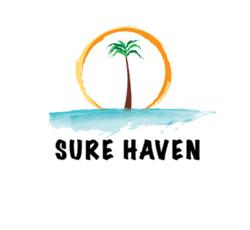 For individuals who have battled an eating disorder, the best way to navigate Thanksgiving is through preparation and planning.
Costa Mesa, CA (PRWEB) November 14, 2012
Sure Haven Addiction Treatment Center will be providing a free Thanksgiving Meal Preparation class on November 20 at Sure Haven's Green House in Costa Mesa, from 4:00 pm to 6:00 p.m. The class will center on the preparation of a meal for someone who is recovering from an eating disorder and include information on meal planning, healthy food options, and managing the stress that is associated with the holiday meal itself.
No other holiday is as directly connected to food as Thanksgiving. The Thanksgiving meal often conjures images of family time, celebration, and food indulgence. And though the holidays are generally a stressful time for everyone, for a person recovering from an eating disorder, it can be an especially difficult time that can trigger enormous stress that could set back recovery.
For those who struggle with an eating disorder, being around so much food is like being surrounded by his or her greatest fears. But along with the massive spread of food, there are other emotions and happenings that could also act as triggers. This can include comments about who is eating what, and how much; remarks about weight, or worrying about looking nice for the occasion; and the tension between family members.
"For individuals, including their families, who have battled an eating disorder, the best way to navigate Thanksgiving is through preparation and planning," says Lisa Licavoli, RD, CCN, registered dietician and clinical nutritionist at Sure Haven. "The first part of being prepared is to be aware that Thanksgiving could be a tremendously difficult time. By doing this, the individual and the family can seek and get support, create a meal plan before the big event, and stay focused on remembering the reason for Thanksgiving. We encourage our clients to think about who or what they are thankful for and focus on that rather than the food and other expectations."
The Thanksgiving Meal Preparation Class will be led by Sure Haven Head Chef, Megan Mays-Sayre, who herself has battled eating disorder. "Thanksgiving was always a time of incredible stress and mixed emotions for me. But I have learned through the years that how I enjoy or celebrate the holidays is not dictated by the food I eat. By surrounding myself with a good support system and honoring my journey through recovery, I too can have a happy Thanksgiving."
To find out more about Sure Haven's Thanksgiving Meal Preparation Class, visit the event page at http://surehaven.eventbrite.com/# or call 800-852-4465.
About Sure Haven Addiction Treatment Center
Sure Haven, Orange County's Addiction Treatment Center, is committed to providing a gender-specific, supportive, safe, and structured treatment environment where young women can embrace life-long sobriety, repair physical, emotional and social damage caused by substance-related and behavioral addictions.
Our goal is to help our clients build the life skills and self-esteem that they have lost through destructive, self-limiting behavior, and addiction. Through our addiction treatment programs, every young woman in our care can re-establish control of her life and achieve the success in the new beginning that awaits her.