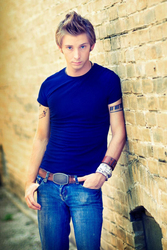 Huntington Beach, CA (Vocus) September 16, 2009 -–
As the epic date draws closer, Rip Curl's Surfboards in the Sand continues to add new sponsors and entertainment, making the event one of the most exciting celebrity surf events of the year. Benefiting Surfrider Foundation and Orange County Coastkeeper, the Saturday, September 19th event includes an extraordinary photo opportunity in celebration of surf culture and the protection of our oceans. The historic Rip Curl Surfboards in the Sand photograph will be shot by, and published in, TransWorld SURF Magazine and other select international publications.
Surf City USA is pleased to announce that California-based musical acts The Wheeland Brothers, Nico Adams and Trevor Green have signed on to perform during Rip Curl's Surfboards in the Sand.
Nico Adams' unique style of piano pop-rock has uniquely defined him in the music world. Taking inspiration from artists such as Elton John and Michael Jackson, Adams' sound is energetic and playful, with a soulful touch. Adams will release his first album in the final months of 2009.
Inspired by big sunrises and the "surf on a glassy summer morning," The Wheeland Brothers band, composed of Nate and Travis Wheeland and Marcus Agundez, plays acoustic beach rock and ukulele hip hip-hop.
Thriving on live performance, Trevor Green is constantly evolving as an artist. His stage setup resembles a musical playground where he surrounds himself with a 12-string guitar, a 6-string guitar, a lap slide, a mandolin, a banjo, 2 yidaki (didgeridoos), a stomp box, and various percussion instruments. Green creates a sound that encompasses the genres of world, funk, folk, and jam rock.
Help Save Our Surf for $10
Rip Curl's Surfboards in the Sand is an inaugural event taking place on the sand adjacent the famed Huntington Beach Pier on Saturday, September 19th. Participants who pre-register online for $10 through September 17 will receive a free commemorative Rip Curl t-shirt (valued at $25) and a one-year subscription to TransWorld SURF Magazine (newsstand value of $59.88).
Those who cannot attend can still support the cause by purchasing the special edition Rip Curl-Surf Boards in the Sand t-shirt online. Sign up or show your support! Register online at SurfboardsInTheSand.com. Groups of 30 or more can reserve their place in the sand for the epic photo by contacting Jodi Book at 714.658.3427 or Jodi@bookthatevent.com.
Look for us on Facebook at: facebook.com/SurfBoardsintheSand and follow us on Twitter @SurfboardsNsand.
Rip Curl's Surfboards in the Sand is co-sponsored by Rip Curl, TransWorld SURF, MWDOC (Municipal Water District of Orange County), Huntington Beach Marketing and Visitors Bureau, the City of Huntington Beach Centennial Celebration Committee and LIVE Magazines.
###