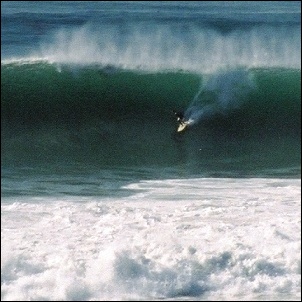 Our goal is to provide a free forum where surfers can exchange ideas, information, and surf gear in their local community. We are further trying to provide travel operators in the surf industry a place where they can advertise their services to the traveling surfer. This gives the traveling surfer a one-stop place to find accommodations, equipment, surf charters and more
San Diego, CA (PRWEB) September 26, 2006
SurfingList.com is a new surfing website and local surfing community bulletin board enabling local surfers to exchange new and used surfboards and surf gear. Traveling surfers may use the website to find travel accommodations, travel services, and local information on the local surf community bulletin boards. Each local community bulletin board also includes surf forecasts, surf reports, photo albums, and discussion forums for the local community.
"Our goal is to provide a free forum where surfers can exchange ideas, information, and surf gear in their local community. We are further trying to provide travel operators in the surf industry a place where they can advertise their services to the traveling surfer. This gives the traveling surfer a one-stop place to find accommodations, equipment, surf charters and more," said Brett Hollman, owner of SurfingList.com.
The local surfing community classified ads provide surfers the ability to find and sell new and used surfboards, surf gear, windsurfers, snowboards, skateboards, beach cruisers, and much more. In the travel classified ads, private parties and travel operators can advertise beach vacation rentals, hotels, campgrounds, long-term rentals, local restaurants, surf boat charters, surf camps, lessons, and surf rentals for the traveling surfer.
All classified ads on SurfingList.com are free. Users may create ads without creating an account. By creating an account with SurfingList.com, users can monitor and update all their ads from their account view on the website. After creating an account, users may also add to or create their own photo albums and participate in the discussion forums.
Free surf forecasts and surf reports are also available for each local surf community on the local bulletin board. Tools and information from Wavewatch, Surfline and other surfing websites are consolidated and presented to the user for a complete forecast and report for the local area with cams and more detailed swell and surf data available in one click.
SurfingList.com currently has local surfing community bulletin boards for areas inside California, Florida, Puerto Rico, North Carolina, Hawaii, Mexico, Costa Rica, South Africa, the UK, Indonesia and many other local communities. More local sites are being added regularly to the website and requests are welcome.
For additional information on SurfingList.com, contact us via our website at surfinglist.com.
About SurfingList.com:
SurfingList.com is committed to providing a free environment where surfers can exchange surf gear and travel information and services. They are located in North County San Diego, California.
Contact:
Brett Hollman
SurfingList.com