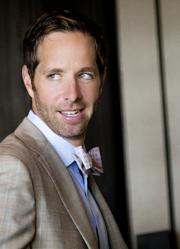 Startups have a hard time gaining traction in the energy space. Located in the world's largest energy ecosystem, SURGE offers entrepreneurs access to industry leading energy and technology resources giving them an opportunity to make their ideas a reality.
Houston, TX (PRWEB) November 01, 2011
Today, SURGE Accelerator announced the official opening of its Spring 2012 Program Application. Entrepreneurs with innovative ideas to solve the world's energy problems using software are encouraged to apply for a chance to be a part of the only mentor-driven, seed accelerator focused on efficient energy software. Through SURGE's Spring 2012 Program, entrepreneurs will be given an opportunity to turn their ideas into reality and bring their solutions to market.
SURGE was founded by energy industry experts, venture capitalists, angel investors and community organizations, with the goal of nurturing, accelerating and promoting software startups at the intersection of energy and information technology. SURGE's acceleration program consists of a 12 week mentoring program during which 10 finalists will receive $30,000 in cash, more than $20,000 in valuable in-kind partner services, be connected to over 80 SURGE mentors and be taken through a rigorous curriculum of relevant topics faced by energy startups. Finalists will be announced in late January 2012 with the program beginning in March 2012. SURGE Accelerator finalists will complete their curriculum by presenting to an esteemed audience of industry experts, media and investors at SURGE Day in May 2012.
"Traditionally, startups and early-stage companies have had a difficult time gaining traction and credibility in the energy space," said Kirk Coburn, Managing Director and co-founder of SURGE Accelerator. "Located in the heart of the world's largest energy ecosystem, SURGE can offer entrepreneurs direct access to industry leading energy and technology resources and will give participants an opportunity to make their ideas a reality. I'm confident the SURGE program will enable today's energy startups to define a clear path to commercialization and delivery for the new energy efficiency solutions of tomorrow."
Startups selected for the SURGE program will reside in Houston for the duration of the boot-camp. Being in Houston will offer finalists a long list of advantages with access to resources never before possible. Not only is Houston recognized as the Energy Capital of the World, but it also has the largest deregulated electricity market, is the largest distributor of smart meters in the country, is the number one municipal purchaser of green power in the nation, and has the second largest information technology service economy.
In addition, SURGE finalists will gain invaluable knowledge from the Houston community and receive in-kind services from SURGE and its partners including:

Banking from Silicon Valley Bank
Cloud hosting and coaching from Rackspace
Legal setup from Andrews Kurth
Financial modeling and recruiting from vCFO
Office space and amenities from Red House Associates
Software from Microsoft BizSpark
Entry into the Houston Technology Center
"The intersection of energy and IT is vastly under-served by the entrepreneurial community," said Brian Landrum, former COO of Reliant and RRI Energy. "SURGE was created to fill this 'white space' by providing a mentor-based program to help startups achieve faster and more meaningful new product acceptance in established energy markets. Houston is the best location for energy innovation with the world's deepest and strongest energy talent and concentration of resources."
Entrepreneurs accepted into SURGE will spend three months in SURGE's Houston-based boot-camp preparing their startups for rapid customer acquisition and their next round of financing. Finalists will attend more than 40 educational sessions where they will learn from SURGE's mentors, industry experts and guest speakers about a range of key business topics including legal formation and intellectual property, working with the Energy Giants, working in a regulated industry, and landing a pilot. Each startup will also be partnered with energy industry experts, experienced investors and energy market leaders who will mentor the entrepreneurs through the complexities of developing their go-to-market strategies in today's new energy economy.
According to Coburn, "While SURGE's initial focus will be on green applications, there are plans to expand the program to include areas such as production efficiency in fossil fuels, energy independence, security and safety. In addition, by working with the Rice Alliance and the Houston Technology Center, we'll be able to create a focus for energy and IT innovators in Houston which will undoubtedly have a multiplier effect on the number of new ideas and companies that are launched. We're excited the journey has begun!"
Entrepreneurs can submit their application starting November 1, 2011 by visiting http://www.surgeaccelerator.com/apply/apply_now. The application process will close quickly due to current demand and the influx of early applications.
For more information about SURGE, visit http://www.surgeaccelerator.com.
About SURGE Accelerator
SURGE Accelerator is a mentor-driven, seed accelerator solving the world's energy problems using software. Based in Houston, The Energy Capital of the World, SURGE Accelerator assists companies seeking to innovate and exploit the massive shifts in technology, policy and expertise in the traditional energy industry. SURGE will accelerate entrepreneurs innovating in three primary segments – Smart Grid Applications, Energy Trading & Risk Management and the Digital Oilfield – by providing them with the seed capital, expert mentorship and industry ecosystem to rise to true market validation. SURGE Accelerator's Houston and Gulf Coast resources ensure entrepreneurs benefit from access to the largest deregulated electricity market, largest population of smart meters, second largest information technology service economies, and one of the world's best ecosystems to help an entrepreneur grow their company from idea to prototype to market leader. For more information on SURGE Accelerator and the application process, visit http://www.surgeaccelerator.com.
Media Contact
Suzanne Tormollen
Atingo Public Relations for SURGE
281-785-1280
suzanne(at)atingo(dot)com
Energy Media Contact
Brandy Brazell Obvintsev
Energy People Connect for SURGE
+1 281 222 7277
brandy(at)energypeopleconnect(dot)com
# # #