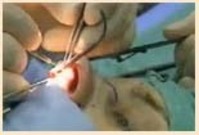 Dallas, TX (PRWEB) February 22, 2008
From GodTube to YouPorn, YouTube clones have become almost as popular as the original. There have also been a fair share of Digg spin offs like Shoutwire and Dzone. Now comes a clone hybrid pairing up the basic concepts of both YouTube and Digg into one simple format focusing on the world of surgery and other medical oddities ... Surgg.com.
Surgg has one of the most comprehensive list of surgical procedures on the internet. With the consistent rise in plastic surgery procedures over the last decade, this list is sure to become a hit with the age conscious generation. Surgg lays out the average cost and recovery time along with actual videos of people getting that specific surgery. Whether it is breast augmentation or nose jobs, all the cuts and tugs on someone else are plain to see. The combination of features from both YouTube and Digg makes every page a content jackpot.
The best part of Surgg is that it tries to appeal to the masses with some of the most interesting viral videos on the net. The home page lists the most popular video searches, which include today's modern elephant man, the world's longest tongue, and actual live birth videos. Each video is an experience within itself.
###