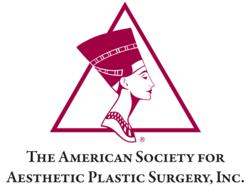 New York, NY (PRWEB) April 12, 2013
Selected from over 125 entries nationwide, journalists representing The Palm Beach Post, the Philadelphia Inquirer, The Boston Globe, W Magazine and KXAN (an NBC affiliate in Austin, Texas), are among winners receiving top honors in the 2013 ASAPS Journalistic Achievement Awards. This year's winners will be presented a certificate of merit and a downloadable presentation that will be featured on the ASAPS' website (http://www.surgery.org). The Aesthetic Society, founded in 1967, is the leading national organization of board-certified plastic surgeons specializing in cosmetic surgery of the face and body.
Each year, the American Society for Aesthetic Plastic Surgery honors journalists for their reporting on cosmetic plastic surgery. Entries are accepted in five categories: Television News, Newspaper, Magazine, Internet, and Patient Safety.
This year's, first place in the Television News category goes to Sierra Pedraja of KXAN, an NBC affiliate in Austin, Texas, for her piece "Plastic surgery a tool to stop bullying." The news segment discusses how plastic surgery can help children avoid being a victim of bullying. "Plastic surgery is not a cure-all but it can help for certain specific problems," said Jennifer Walden, MD, Vice-Chair of ASAPS Media Relations Committee and a plastic surgeon in Austin, TX. In the segment Dr. Walden suggests that families consider many factors before making the decision whether plastic surgery is the answer.
Gloria Hochman, of the Philadelphia Inquirer, receives first place for the newspaper category her newspaper article, "Demand-and differing methods-are growing in plastic surgery". This article delves into the world of cosmetic surgery and looks at why people decide to undergo aesthetic procedures to improve their appearances. The article discusses the latest trends, newest technologies and the increasing demand of plastic surgery among men.
The 2013 JAA honors Alexandra Marshall for her article "Chin Up: Lipo, Lasers, Lifts, and Injections are Just a Few of the Options to Confront Sagging Wattles", published in W Magazine. This article is about the increasing demand of women seeking cosmetic procedures to correct wrinkles around their jawlines, necks and crows feet. ASAPS members, Michael Kane, MD, and Norman Leaf, MD, are featured in this magazine article, and discuss the difficulties of treating these desired areas of improvement.
The Palm Beach Post is awarded first place in the Internet category for Susan Salisbury's article, "Botox at the Mall: Medical Spas Growing in Popularity". This article looks at the increasing demand for injectable procedures in women 30- 60 years old. These women are seeking qualified plastic surgeons, at affordable prices that are conveniently located. The reporter emphasizes that patients considering cosmetic surgery, need to undergo a full medical examination before having any cosmetic procedures performed.
First place in the Patient Safety category goes to Deborah Kotz from The Boston Globe, for her winning article, "Medical Spas are Booming". This article investigates the growing popularity of medical spas and the importance of finding a board-certified plastic surgeon to perform cosmetic procedures. The article suggests that patients need to check the credentials of the physician providing or supervising their treatment, and know who will be performing the procedure, to help ensure a positive outcome.
"We are extremely pleased by the media coverage The Society and its members received this year," says Daniel C. Mills, MD, ASAPS Communications Commissioner and a plastic surgeon in Laguna Beach, C.A. "These award-winning journalists have all done an exceptional job educating the public about cosmetic surgery and reporting on the rise in popularity of both surgical and nonsurgical cosmetic procedures."
"In a year that saw many controversial issues, such as miraculous stem-cell claims and the growing numbers of medi-spas, these journalists worked to emphasize that patients need to do their homework and research the procedures they are undergoing and the people who are performing them," says Aesthetic Society President, Leo McCafferty, MD, a plastic surgeon in Pittsburgh, PA.
A panel of plastic surgeons and communications professionals evaluated each entry for accuracy of information, balanced reporting, educational value, interest, originality, and journalistic style. Winners receive a personal certificate of merit and an awards presentation honoring the winners will be presented on the ASAPS website and accessible for download.
For more information on the Aesthetic Society's Journalistic Achievement Awards, visit the Press Center on the Aesthetic Society web site at http://www.surgery.org.
###
Journalistic Achievement Awards Presentation
Friday, April 12th, 5:45pm
PRESENTERS are available for interviews.
CONTACT THE ASAPS COMMUNICATIONS STAFF.
About ASAPS
The American Society for Aesthetic Plastic Surgery (ASAPS) is recognized as the world's leading organization devoted entirely to aesthetic plastic surgery and cosmetic medicine of the face and body. ASAPS is comprised of over 2,600 Plastic Surgeons; active members are certified by the American Board of Plastic Surgery (USA) or by the Royal College of Physicians and Surgeons of Canada and have extensive training in the complete spectrum of surgical and non-surgical aesthetic procedures. International active members are certified by equivalent boards of their respective countries. All members worldwide adhere to a strict Code of Ethics and must meet stringent membership requirements.
Website: http://www.surgery.org
Follow ASAPS on Twitter: http://www.twitter.com/ASAPS
Become a fan of ASAPS on Facebook: http://www.facebook.com/AestheticSociety
Become a member of Project Beauty: http://www.projectbeauty.com
Locate a plastic surgeon in your area: http://www.surgery.org/consumers/find-a-plastic-surgeon