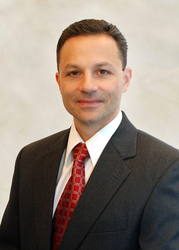 Stow, OH (PRWEB) June 22, 2010
Spectrum Surgical Instruments Corp. is pleased to announce the appointment of Rick Costello to President, Chief Operating Officer.
Prior to joining Spectrum Surgical, Mr. Costello served as President of an international materials handling company. Mr. Costello has extensive experience in manufacturing, distribution, and lean principals.
Rick received his B.A. in marketing from John Carroll and his MBA from Case Western Reserve University. He is married with five children.
About Spectrum Surgical
Spectrum Surgical Instruments has been providing a full line of surgical instruments for Human and Animal health since 1982. Spectrum is a leading provider of surgical instrument repair, sharpening and restoration. Spectrum Surgical provides surgical equipment to surgery centers and veterinary centers across the United States.
For more information contact
Derek Lashua, Marketing Director
800-444-5644
# # #