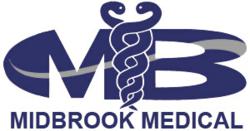 Jackson, MI (PRWEB) May 29, 2011
Midbrook Medical, the Jackson, MI, based manufacturer of custom fabricated medical equipment and decontamination systems has been asked by surgical instrument OEMs to assist in converting their single use surgical instruments to reposable ones. Midbrook can use their nearly 40 years of experience in the cleaning industry to help instrument manufacturers to design their devices so they can be effectively cleaned, providing a safer environment for both patients and staff of healthcare facilities.
With the concern regarding hospital acquired infections (HAIs), single use surgical instruments have become increasingly popular. By using disposable devices that are designed to be used only once, the facility can eliminate the possibility of cross contamination from one patient to the next. There are no concerns about cleaning and sterilizing them, as they are simply thrown away after surgery.
While this is clearly a way to eliminate the concern of transferring HAIs through surgical instruments, it is not a realistic solution for most healthcare facilities. This is due to the significant cost of purchasing these instruments. On average, one disposable, single use instrument costs between $1,500 and $12,000. This creates a significant cost for facilities that perform a large number of surgical procedures each day. This leads to a situation in which cash strapped hospitals are tempted to try and wash their single use instruments and reuse them, increasing the likelihood that they will transfer infections from patient to patient. Because these instruments are supposed to be single use devices, they are often designed so that effective cleaning is extremely difficult, if not impossible. If the instrument is not adequately cleaned, sterilization becomes impossible.
As a result of these problems, Midbrook Medical has seen increased interest in their ability to custom designed washing processes to fit difficult to clean instruments. For nearly 40 years, Midbrook has been testing, developing, designing and building customized, part specific washers for some of the largest original equipment manufacturers in the world, such as General Motors, Ford, Boeing and General Electric. As a world leader in custom cleaning processes, Midbrook has washing experience that cannot be matched by medical companies.
Midbrook can use this experience in the cleaning industry to help medical device manufacturers design reposable tools that can be more easily cleaned, helping medical facilities save money and more adequately protect patients from HAIs. Midbrook's familiarity with cleaning a wide range of items helps them identify potential problem areas of medical devices during the design phase, at which point they can work with the engineers to eliminate them.
As more hospitals begin to switch from disposable to reposable instruments, it is important for manufacturers to consider cleaning when designing their tools. Midbrook Medical anticipates further inquiries as more manufacturers realize this, and concern about HAIs continues to grow.
For more information about Midbrook Medical and its custom fabricated medical equipment and decontamination systems visit http://www.midbrookmedical.com, or call 1-517-787-3481.
Midbrook Medical is the minority owned, women owned, Michigan based solution provider to the Healthcare market. Midbrook is not a medical company looking to be a copy cat distributer of decontamination equipment. Rather, Midbrook is the world leader in custom designed, process specific cleaning equipment focused on taking the expertise learned in other industries and applying it effectively to issues within the medical industry in order to provide cleaner instruments that will, in turn, make sterilization more effective.
# # #