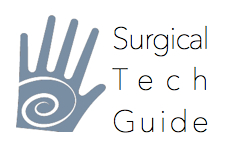 Phoenix, AZ (PRWEB) November 29, 2012
Absolute Exhilarations's new Surgical Tech Guide shares inside industry knowledge for anyone looking to work as a certified surgical technologist in a medical practice.
The surgical technologist provides support for surgeons and nurses, before, during and after surgical procedures. They generally work under the supervision of a registered nurse or doctor when fulfilling duties.
Normally associated with larger hospitals, surgical techs can be found in a multitude of professional roles. Many technicians assist with elective surgery that takes place in the doctor's office. In addition, the rising number of urgent care clinics has born an increased demand for surgical technicians who assist during minor, more common, surgical procedures.
Training to become a surgical technician involves a program that can last from several months to two years or longer, depending on the nature of the program. These programs may be provided by local community colleges, or by professional vocational schools.
Surgical technicians are well compensated compared to other professions with equivalent duties and educational requirements. The BLS states that the median surgical tech salary is over $39,000 in 2010. However, it is possible for surgical techs to make considerably more, depending on their specific duties, experience and education.
For more information about how to become a surgical technologist, including information and resources on specific schools and programs in each state, please visit SurgicalTechGuide.org