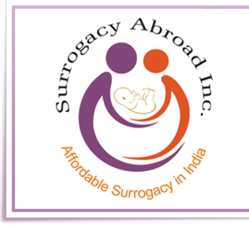 "We are dedicated to serving intended parents all over the world by facilitating the surrogacy process with our elite partner clinics in Thailand". - Ben Samson
Chicago, IL (PRWEB) April 07, 2013
Surrogacy Abroad Inc. launches its surrogacy services to Thailand as a part of the agency's initiative to promote its ongoing medical tourism drive. Thailand is a tourist destination because of its myriad nature, cultural and gastronomic attraction. It is making its mark on the world map as a medical destination of choice, especially for surrogacy service. Thailand provides the most suitable climatic conditions for patients favored by a balmy tropical climate. It has a comprehensive, new choice of medical services available at lower cost than other nations.
Surrogacy Abroad Inc. has partnered fertility clinics in Thailand. It also provides treatments to intended parents wanting to have babies in Thailand. The services offered in Thailand are surrogacy and IVF. It carries out the Surrogacy procedures with all legal contracts along with birth certificates and all birth related documents. It also provides Surrogate 24/7 access to Doctors. All hospital charges for services and procedures until childbirth. They also give visa help, airport pickup and drop-off, travel & hotel reservation help. The growing reputation as a medical tourism locale of choice for discerning patients has made Thailand their rendezvous point for making babies.
"We serve intended parents all over the world by easing the surrogacy process with our elite partner clinics in Thailand," says Benhur Samson, the CEO of Surrogacy Abroad Inc.
It is estimated that eight percent of patients are from medical tourism every year and is expected to rise as its reputation spreads. Launched as a medical tourism partnership, the concept is to treating patients across the countries. Surrogacy Abroad Inc. has enlarged its vision and entered Thailand to offer a range of options to fulfill your dreams of parenthood with the well-equipped, state of the art infertility treatment in Thailand.