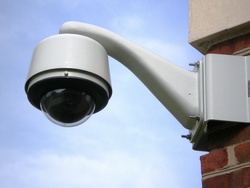 I am confident that LenSec's system will be a valuable tool for EPISD police and administration in their efforts to maintain order and discipline within their schools
HOUSTON (PRWEB) May 9, 2008
First organized in 1883, the El Paso Independent School District is the largest district in the Texas Education Agency's Educational Service Center - Region 19. With more than 63,000 students in 92 campuses, EPISD also is the seventh largest district in Texas and the 57th largest district in the United States. It also is El Paso's largest employer with nearly 9,000 employees and has an annual operating budget of $446 million.
According to Victor Araiza, El Paso ISD Police Chief, "We needed a comprehensive platform for crisis response that can help us stop an incident before it even occurs. With this new video surveillance system, EPISD police personnel can proactively monitor LenSec's highly intuitive map-based user interface for all secondary campuses in a matter of seconds. As a result, our officers as well as campus administrators will be able to quickly locate areas of concern and investigate those areas in the fastest and in the most efficient way as possible."
Chief Araiza further believes that quick emergency response capability via LenSec's network video surveillance will provide a substantial, positive impact on safety concerns. The new system's presence is expected to encourage good student behavior and provide the ability to archive and document incidents for the accurate execution of both administrative and police procedures.
"I am confident that LenSec's system will be a valuable tool for EPISD police and administration in their efforts to maintain order and discipline within their schools," states Alan Morris, LenSec Regional Sales Director. "In fact, network video surveillance has been shown to be an effective tool for school leaders to increase the safety and security of their campuses by allowing seamless collaboration across all authorized agencies and departments in the event of an incident. By choosing to employ an advanced IP video surveillance system such as LenSec's, the EPISD Board of Trustees and Superintendent both recognize the significance of creating a safe and secure learning environment for EPISD students and are taking all necessary steps to ensure their utmost protection."
About LenSec
LenSec is a premier provider of IP-based video surveillance solutions to local government and educational institutions across the United States. With over 3,000 installations in 30 states nationwide, LenSec offers complete turnkey surveillance solutions to manage personnel and facilities at any location by integrating cameras, access control and other security and operational applications. For more information on LenSec's IP-based video surveillance solutions, http://www.lensec.com.
Keyword Tags:
el paso independent school district, episd, ip security, safety, security systems, surveillance video, video surveillance, video surveillance system, wireless security camera