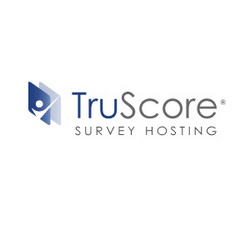 Translation requests have increased substantially in the past 18 months
Boulder, CO (PRWEB) March 8, 2011
Emerging markets are growing at a rapid pace and U.S. companies with presence in these markets are investing in multilingual leadership development tools to accommodate a global workforce.
In response to this need, The Booth Company (TBC), an international provider of leadership development surveys, has increased the number of languages provided by its survey hosting platform TruScore® to 15 languages. These languages include the major languages of the BRIC economies, along with Turkish, Spanish, Japanese, and several others.
"Translation requests have increased substantially in the past 18 months," said Derek Murphy, TBC President and COO. "Having the user interface and survey questionnaire translated into one's native tongue is critical to the data integrity of the assessment. It allows for a more meaningful interpretation by increasing the accuracy of the results."
Translations are made possible through TruScore®, TBC's signature survey hosting platform for designing, implementing, and controlling all aspects of multi-rater feedback surveys. TruScore® requires no software installation and can be accessed by administrators, participants, and raters from any computer that has an internet connection and browser.
A longtime technological leader in the talent development industry, TBC released TruScore® in 2007. TruScore® is designed to be compatible with a broad range of assessments, making it an ideal platform for independently authored surveys, corporate university content, as well as TBC's line of validated assessments.
For more information, including a demo of TruScore® in action, please contact Hank Curtis at (303) 865-3776.
About The Booth Company
The Booth Company, by way of its subsidiary, publishes and administers 360 feedback surveys based on the Task Cycle®, a validated theory of leadership and management roles. Its comprehensive set of surveys measure the fundamental skills of mission-critical organizational roles, including executives, first-line and middle managers. The survey results are compared to continuously updated industry and country norms. Since 1972, The Booth Company has distributed its surveys and feedback workshops internationally through corporate universities and an exclusive network of certified coaches.
For clients utilizing their own survey content, The Booth Company offers flexible survey hosting services, as well as statistical and psychometric consulting. It also provides advanced reporting opportunities, with a variety of aggregate reports ideal for group benchmarking and strategic planning purposes.
###