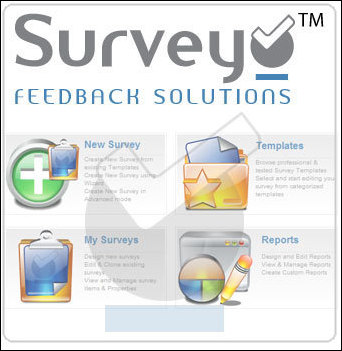 It is amazingly powerful yet easy to use
Kansas City, MO (PRWEB) January 31, 2007
mySmartSolutions one of the nation's innovative and nimble Enterprise Feedback Management Solutions providers just introduced Surveyo™ EFM, a revolutionary enterprise feedback management software.
"With the launch of Surveyo™ we are bridging a traditional gap in feedback and survey process," said Adil Berdai, president of mySmartSolutions. Traditionally, administrators can get high level results using existing EFM and Web survey software solutions, however, for any advanced analysis or focused study, they always had to go offline and use additional expensive tools to get relevant results out of their study. This transition is often time consuming, prone to errors, adds cost to the project and many times requires IT involvement.
Using Surveyo™ EFM, survey analysts and administrators can create their own custom reports that deeply target their research needs and bring out results they want in a real time Web-based environment. They can choose what elements to report on, what reporting analysis to run, what filters and queries to apply to the report, how to represent the results and much more. They can also easily flip reporting angles to get multiple views for analyzed data.
Adil Berdai, President of mySmartSolutions said that Surveyo™ EFM will make survey creation, management, and reporting an intuitive and easy experience for users especially subject matter experts who don't have time to learn complex tools. "It is amazingly powerful yet easy to use," said Adil. "We've even built the whole application on a wizard-based interface that walks users through the entire process with ease." Results are automatically updated as new submissions come in, unlike the traditional process where the whole study starts only after all submissions are in and downloaded to the offline software or tool.
Surveyo™ EFM also streamlines the whole survey creation and distribution process and provides unparalleled options and features compared to existing products on the market. It is also priced to make Enterprise Feedback Management accessible to medium and small businesses with fully hosted solutions.
About Company:
mySmartSolutions is a Kansas City based company specializing in survey and feedback solutions used by Fortune 500 companies.
More information can be found online at http://www.surveyo.com.
###