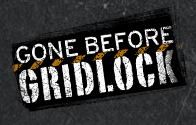 The traffic conditions resulting from a massive evacuation can never be predicted.
Austin, TX (PRWEB) December 07, 2012
Traffic conditions in heavily-populated areas are always a concern, and usually the source of more than a few headaches during drive time commutes, said a recent online article from SurvivalLife.com. The article said to imagine what it would be like if instead of trying to get to work on time, all those drivers (plus several thousand more) were panicked and fleeing from something they thought would endanger their lives.
This is a reality for anyone who has evacuated any town for any reason, and likely not something they want to experience again, said the online piece. At a moment's notice, the highways out of a major city can become clogged with thousands, if not millions of people all trying to achieve the same result: get out of danger.
Survival Life is offering a specially-designed program that will help people learn what it takes to develop an evacuation program, and it's called Gone Before Gridlock. The program is showing people how escaping a crisis doesn't have to include traffic jams and slow speeds on gridlocked highways, said the article.
Dave Scott is the developer of the Gone Before Gridlock system, and has years of experience learning, teaching, and living through evacuations. This program is a never-before-seen look into the private plans of the ex-Army Search and Rescue officer. He's making the information publicly available and offering specifically to the SurvivalLife.com audience, one known for their penchant for quality preparation and emergency readiness information.
SurvivalLife.com tries to be the best source of intelligence and vital information on any and all aspects of disaster readiness, said the article. 'Above Average' Joe, the Editor and lead blogger at SurvivalLife.com, has had his own experiences with road rage, inspiring a recent online blog post after connecting it to catastrophe preparedness.
Much like Joe in that article, the thought of a stressed driver causing havoc on the roads becomes an even stronger influence on their sense of self-readiness.
Gone Before Gridlock will show anyone what they need to do to become fully prepared and planned for any disaster that may affect their area, said the article. It comes complete with a gas calculator and route mapping tool, which the article said each of which were a vital part of any evacuation plan.
Whether readers need wilderness survival tips or strategies to plan for an urban disaster, SurvivalLife.com covers it all. Well on its way to becoming a preeminent member of the survival blog-o-sphere, SurvivalLife.com is contributing to the conversation and hopes readers do as well.
SurvivalLife.com will always look out for the well-being of preppers across the globe, and for that reason they are offering access to Gone Before Gridlock for each and every one of its readers. The traffic conditions resulting from a massive evacuation can never be predicted, so find out how to stay ahead of the crowd and get out before gridlock by accessing the program today.