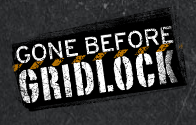 Whether readers need wilderness survival tips or strategies to plan for an urban disaster, SurvivalLife.com covers it all.
Austin, TX (PRWEB) December 09, 2012
Traffic gridlock is everyone's nightmare, but especially if they are trying to escape from a disaster like a hurricane or disease outbreak, said a recent SurvivalLife.com article. The blog and website acknowledged this fact with a recent offering of Gone Before Gridlock, a comprehensive evacuation program.
SurvivalLife.com wanted to help preppers devise their own plans to avoid the inevitable traffic deathtraps that occur when a major city is evacuated, according to the article. Gone Before Gridlock is the specially-designed and expertly-created program for anyone, of any experience level, to become more prepared for an emergency evacuation.
Recent events, such as Superstorm Sandy, have reiterated the importance of having a well-developed evacuation plan as a major part of an emergency readiness strategy, said the article. Even the biggest cities in the country are focusing efforts on improving disaster readiness, and including traffic and transit systems in their work, said the online piece.
A recent Associated Press article ran by the Washington Post reported that New York City's mayor, Michael Bloomberg, recently said the area is working to improve their emergency response tactics, including evacuation zones.
"Sandy's storm surge, a modern record, flooded beyond the area officials had expected — emergency managers had figured there was only a 1 percent chance of the 14-foot stack of water Sandy sent into the Battery in lower Manhattan, Bloomberg said. The experience made it clear that utilities, hospitals and transit systems need to be better prepared," the article read.
"Toward that end," continued the article, "Bloomberg said he has instructed economic development and planning officials to assess what it will take to make power grids, transportation networks, telecommunications systems and hospitals able to handle a Category 2 hurricane, record-breaking heat wave or other natural disaster."
'Above Average' Joe, Editor and lead blogger at SurvivalLife.com, has frequently told the story of his parents experience with Hurricane Irene, the storm that hit the Texas Coast in 2005. The article said events like Rita and Sandy remind people of how powerful a storm can be, and how vital it is to get out ahead of the panic. That's why Gone Before Gridlock is so valuable: it contains the early warning systems needed to stay safe and escape danger, said the article.
Whether readers need wilderness survival tips or strategies to plan for an urban disaster, SurvivalLife.com covers it all. Well on its way to becoming a preeminent member of the survival blog-o-sphere, SurvivalLife.com is contributing to the conversation and hopes readers do as well.
SurvivalLife.com has dedicated itself to providing essential tips and advice when it comes to disaster preparation, and Gone Before Gridlock follows suit. If the traffic gridlock that ensues due to a disaster can be avoided, the article said Gone Before Gridlock will show the way.