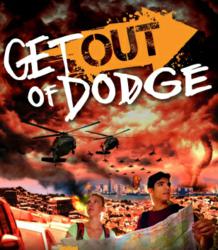 ...it's the only step-by-step guide in the world guaranteed to get people safely out of disaster in seconds with everything needed for self-sufficient survival.
Austin, TX (PRWEB) April 22, 2012
Survival kits are meant to include everything needed to get through a disaster situation, but so many are missing key items that most people never even consider. Today's AbsoluteRights.com article asked the vital questions that every American should address. What are the most important things to include? When space and time are limited, what takes precedence? And when push comes to shove, what sort of strategies will ensure the basic necessities for survival?
The answers to those questions and more can be found in Absolute Rights' new Special Report, "Get Out Of Dodge." Focused on survival tactics, the Special Report goes in-depth with a variety of situational procedures that guarantee the best chance of staying alive. According to the article, it's the only step-by-step guide in the world guaranteed to get people safely out of disaster in seconds with everything needed for self-sufficient survival.
Being swift and cognizant is the best way to handle emergency situations, said the AbsoluteRights.com piece. That's why survival kits are called G.O.O.D.I.E. (Get Out Of Dodge Immediately and Efficiently) bags by the Special Report. The more preparation that's done in advance, the better the odds are of staying alive and safe.
The Federal Emergency Management Agency's (FEMA) Ready.gov website contains a "Build a Kit" page devoted to helping American's prepare their survival supplies ahead of time, well before a disaster strikes.
"Try to assemble your kit well in advance of an emergency," FEMA says. "You may have to evacuate at a moment's notice and take essentials with you. You will probably not have time to search for the supplies you need or shop for them. You may need to survive on your own after an emergency. This means having your own food, water and other supplies in sufficient quantity to last for at least 72 hours. Local officials and relief workers will be on the scene after a disaster but they cannot reach everyone immediately."
The information isn't meant to scare people, but it's important to be reminded of the need for quality emergency preparedness plans. The Absolute Rights article said that if FEMA admits that outside support may take days to reach disaster areas, then preparedness with at least a 72-hour frame of mind is absolutely crucial. "Get Out Of Dodge" ensures a three-day survival plan that will make post-disaster recovery as safe as possible.
AbsoluteRights.com informs patriotic Americans on their given rights and helps them claim and protect those rights from government intrusion. Most importantly, it prides itself on alerting people when their rights are being threatened, creating an active and informed community.
Absolute Rights put over 175 hours into researching "Get Out Of Dodge," making it the best system for simple and fast preparation ever, the article said. It requires a great deal of study and practice, but emergency preparedness is doable for anyone. Being unprepared is irresponsible, so take control of disaster preparation by learning the information inside the Special Report. From survival kits to communication plans, "Get Out Of Dodge" leaves nothing out.