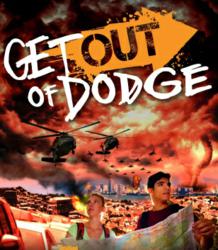 Hysteria can take control in times of crisis, but thinking clearly and calmly when faced with a disaster vastly increases survival chances.
Austin, TX (PRWEB) April 20, 2012
Survival tips are worth more with each passing disaster that cripples the foundation of modern society, said today's AbsoluteRights.com article. America has seen its share of horrible and devastating damages from hurricanes, tornadoes, and floods in recent history, not to mention the heinous terrorist attacks of 2001. Protecting vulnerability, safety, and recovery efforts will make the difference between the prepared and the unprepared, and that difference could mean life or death.
To help people prepare for the worst, Absolute Rights is offering its latest Special Report, "Get Out Of Dodge." It's an in-depth guide to emergency preparedness that forces critical thinking and situational awareness.
The Special Report warns that disaster preparedness is not a linear process. Stocking shelves with some extra canned food and water doesn't make someone prepared. Buying camping supplies doesn't either, said the article.
Preparedness takes research, intelligence, and hard work. The mind has to be trained to operate a certain way, the article said. Hysteria can take control in times of crisis, but thinking clearly and calmly when faced with a disaster vastly increases survival chances.
In a post-disaster scenario, there may not be communication, commerce, or power for a period of days, even weeks. "Get Out Of Dodge" will inform people on the best strategies to make them self-sufficient, the article said. Odds are the supermarket won't be open the day after a tornado, and if it is, the shelves will almost certainly be bare.
"Get Out Of Dodge" includes valuable information on packing a survival bag, developing safe evacuation routes, creating communication plans, and acquiring self-reliant skills. According to the article, unique, outside-the-box strategies make "Get Out Of Dodge" a valuable resource. It shows how avoiding the crowds and common disaster reactions will boost the chance of survival while protecting against the unrest of a panicked mob.
AbsoluteRights.com informs patriotic Americans on their given rights and helps them claim and protect those rights from government intrusion. Most importantly, it prides itself on alerting people when their rights are being threatened, creating an active and informed community.
The types of emergency situations that regularly threaten societal stability go beyond the imagination. There's no telling what disaster will happen next, where it will occur or when it will strike. Take personal responsibility and realize the importance of quality preparedness plans. "Get Out Of Dodge" is full of survival tips to achieve those goals, and is available now to Absolute Rights subscribing members.