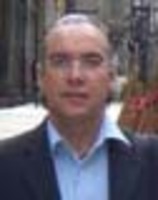 Emigrate To America
Miami, FL (PRWEB) October 7, 2010
Susan Mycko, founder of Citizen USA, continues to grow her slate of international representatives by recently acquiring the expertise of Carlos Vasquez, formerly of Mexico City, Mexico. Her international reps are very instrumental in helping foreigners who want to come to the USA to live their dream by buying US businesses for sale, which in turn allows them to obtain a working visa. Even in today's economy, Citizen USA has many very formidable and lucrative investments to offer, and can find something for just about anyone anywhere.
Mr. Vasquez is a seasoned entrepreneur having owned 13 pharmacies and other companies in Mexico, and thus is well connected to people who want to live a better life by immigrating to the United States. With drug wars and an unstable economy presently a reality in Mexico, he is bringing people to live legally in the USA with businesses that will grant them security and stability in the USA.
The roster of International Reps involved with Citizen USA are: Lou Haynes in Australia, Simion Roitman of Israel, Charl van Wyk of South Africa, Anthony Redpath of Spain, Surtees Redpath of the United Kingdom, and Giuseppe Nediani of Venezuela.
About Citizen USA - Citizen USA had its beginning in 2001. After working several years in the US Senate on Capitol Hill in Washington DC, Susan Mycko became very familiar with the various government agencies. The US Immigration was one particular agency that she was asked to intervene on behalf of the various constituents of the Senators.
The red-tape, delays, paperwork and numerous procedures were mind-boggling for a US Senator employee; so imagine how frightening and confusing it must be for a foreigner trying to emigrate to the United States of America.
Now, enter the WORLD ECONOMY into the equation, such as banks closing on a daily basis in foreign countries, the devaluation of various foreign currencies, and now the daily threat of terrorism; the need to divert that money and secure it into the USA economy became imminent. Susan Mycko found the need to invest in the USA economy and to obtain USA residency could be combined rather efficiently to obtain the necessary visa to reside in the USA permanently.
Citizen USA exposes her clients to numerous USA business opportunities and investments that will qualify for various visas. They put you in touch with extremely qualified US Immigration attorneys to complete the transaction.
Susan Mycko says, "Let us assist you in expediting your immigration to the United States of America. Since September 11, 2001 we have been very busy. The immigration laws have become very strict. Contact us before the USA doors close completely."
Contact: Susan Mycko
Phone: 305-895-8975
http://www.citizenusa.com
###