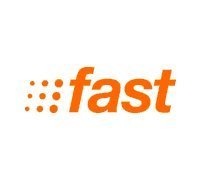 Oslo, Norway and Needham, Mass. (Vocus) February 7, 2008
Fast Search & Transfer™ (FAST), the leading global provider of search technologies, today announced Susan Feldman , research vice president for IDC's Content Technologies Group, has joined FASTforward 08 's all-star speaker lineup as a keynote presenter. Feldman will share her findings on the core dynamics of online commerce today in a session titled, "Taking the Pulse of the Digital Marketplace."
The digital marketplace is an emerging online commercial environment that is changing the landscape for consumers and every component of the value chain. A number of industries are already in upheaval as the digital marketplace changes the terms of engagement for new and existing players.
New technologies, business strategies, product offerings, and user interaction patterns are demanding new ways of thinking about how business will be conducted in the future. In her presentation, Feldman will use IDC's market model of the forces of traffic and attention to demonstrate some of the opportunities that have begun to emerge for businesses online.
At IDC, Feldman specializes in research on search and discovery software and digital marketplace technologies and dynamics. She developed and currently leads the digital marketplace technologies research practice, which explores the dynamics of the emerging advertising-driven digital marketplace. Feldman's area of specialization also includes market research on search engines, text analytics, unified access to information, categorization and other information retrieval technologies, as well as digital marketplace infrastructures and applications.
About FASTforward '08
FASTforward '08 -- February 18 – 20, 2008 in Orlando -- will feature a lively, fast-paced cross-section of keynote-level talks, issue-driven panels, and industry expert presentations that explore how companies are developing and implementing a new wave of enterprise search applications. The breakout sessions feature business and technology case studies and presentations, moderated by industry experts on a wide range of topics. Speakers include Gerry Campbell, John Hagel, Clare Hart, Andrew McAfee, Susan Feldman, Tom Davenport, and many more.
Those interested in receiving more information or to register for FASTforward can contact info @ fastforward08.com or visit the event Web site at: http://www.fastforward08.com.
About FAST
FAST (OSEAX: FAST.OL) is the leading global provider of enterprise search technologies and solutions that are behind the scenes at the world's best known companies. FAST's flexible and scalable enterprise search platform (FAST ESP) elevates the search capabilities of enterprise customers and connects people to the relevant information they seek regardless of medium. This drives revenues and reduces total cost of ownership by effectively leveraging IT infrastructure. FAST's solutions are used by more than 2,600 global customers and partners, including America Online (AOL), Cardinal Health, CareerBuilder.com, CIGNA, CNET, Dell, Factiva, Fidelity Investments, Findexa, IBM, Knight Ridder, LexisNexis, Overture, Rakuten, Reed Elsevier, Reuters, Sensis, Stellent, Tenet Healthcare, Thomas Industrial Networks, Thomson Scientific, T-Online, US Army, Virgilio (Telecom Italia), Vodafone, and Wanadoo.
FAST is headquartered in Norway and is publicly traded under the ticker symbol 'FAST' on the Oslo Stock Exchange. The FAST Group operates globally with presence in Europe, the United States, Asia Pacific, Australia, South America, and the Middle East. For further information about FAST, please visit http://www.fastsearch.com.
For more information, please contact:
FAST
Silvie Casanova (US)
1 781 304 2545
silvie.casanova @ fastsearch.com
Carine Zeier (EMEA)
+47 23 01 12 00
pr @ fastsearch.com
Fleishman-Hillard
Danielle Wuschke
617-692-0509
danielle.wuschke @ fleishman.com
###