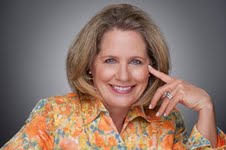 'The devastation and fear of wildfires is multiplied by lost, misplaced, or destroyed documents,' shares CEO Susan Wagers, Mountain View Peak Performance Academy
Denver, CO (PRWEB) June 27, 2013
With the pending threat of wildfires across the western states of North America, the never ending fear of an emergency evacuation often throws business owners, home owners, and farm owners off guard. At the last minute, these property owners question what to take or what to relocate as they are facing a forced evacuation. Susan Wagers, the CEO of Mountain View Peak Performance Academy, reveals the strategies to simplify the process by showing these consumers the organizational skills necessary for preparation prior to an emergency.
Audience members all over the world who face potential risk of forced evacuation due to wild fires can listen in on Friday, June 28, 2013, from 9-10am MST for the program "Organize to Simplify: What to Take When You Have to Evacuate."
CEO Susan Wagers, The Breakthrough Strategist, will be interviewed by Sharlene Douthit, Founder of Financially Fit Females, and radio show host of the program 'Financially Fit Fridays' available internationally through Internet radio at http://www.CastleRockRadio.com every Friday from 9-10am MST.
Wagers will reveal the top strategies to simplify your business, farm, office, and home files, so that you are prepared to find, remove, and relocate imperative irreplaceable files during any emergency evacuation situation.
"Living outside of Denver, unfortunately there is always a risk of an out of control wildfire that puts lives, farms, business, and homes in jeopardy. Being organizationally prepared increases the ability to respond quickly, especially in any emergency situation. Preparation reduces loss of property and reduces the need for replacement paperwork," states Susan Wagers, CEO of Mountain View Performance Academy.
Susan Wagers, CEO, shares, "The worst part of wildfire risk is that the fires occur without warning. These fast moving fires are not limited to Colorado. Multiple areas across the United States have fallen victim to wildfires destroying thousands of homes, farms, and businesses over the past decade including California, Oregon, New Mexico, Texas, Utah, Georgia, and Alaska. With little or no warning, parents, farmers, and entrepreneurs have to move fast to escape physical harm and minimize loss of property."
Sharlene Douthit, Founder of Financially Fit Females and radio show host will guide Susan Wagers interview by asking the questions business owners, farm owners, and home owners are most concerned about when facing the risk of wildfire evacuations. In response, Wagers hopes to relieve some families, farmers, ranchers, and business owners of further complications and financial loss by providing information to the listeners to become more prepared prior to these wildfire risks.
"The devastation and fear of wildfire loss is multiplied by lost, misplaced, or destroyed business and personal documents including birth certificates, tax records, insurance policies, and stock and bond certificates," shares CEO Susan Wagers of Mountain View Peak Performance Academy."
"If these items were not challenging enough to acquire in the first place, the act of replacing these valuable documents without certificate and written documentation is a nightmare for owners. This stressful situation combined with the physical and emotional toil of wildfire damage, and the loss of property, products, livestock, and personal items is overwhelming."
CEO, Susan Wagers, author, innovative business consultant and success coach, and keynote speaker shows clients, readers, and audience members that as business owners, farm owners, ranchers, and homeowners they can achieve the professional goals to organize their business, farm, and household information in simple systems in order to ease their workload and reduce their stress.
After 33 years of an extremely successful corporate career in finance, and her background as a farm girl, she understands the value of hard work, and the desire to create a more comfortable lucrative lifestyle. Her professional experiences combined with successfully overcoming personal challenges including divorce, single parenting, her mother's death, debt, and a child diagnosed with Leukemia put her in the position of necessity where she devised several easy, simple to follow systems for organizational success.
Not one to dwell on the negative, Susan gives you push to overcome stumbling blocks by turning them into the 'Stepping Stones to POWER,' coincidentally the title of her pending new book which gives you, 'Your Blueprint for Success in Any Business," the subtitle of her manuscript. By guiding clients through the practical tools in her organizational systems, entrepreneurs homeowners, farmers, and parents have the resources to organization their business and personal documents, their finances, their health care processes for chronic or terminal illness, and more.
As an accomplished multiple business owner, Wagers says, "The Power of YOU begins when you turn your stumbling blocks into stepping stones."
The dynamic impact of Susan Wagers shows through her achievements as a successful business woman managing several businesses. Additionally, through her charitable foundation for Veterans, the receipt of multiple business awards, and the release of nationally published articles, four life planning books, a compilation book, and the pending release of her first single-authored manuscript, she is an model of success and perseverance.
To learn more about Susan Wagers' tips, hints, and suggestions on organizing your life and your businesses for success, visit http://www.SusanWagers.com.
Susan Wagers, CEO, is available for international and national interviews for radio, television, and print. If you would like to book Susan Wagers for an interview, to address your audience, or to speak at your next event, contact publicist, Andrea Adams-Miller at The RED Carpet Connection Publishing, Publicity, and Talent Agency.
Additionally, to maximize your success, consider preordering your own copy of Susan Wagers' pending new book for entrepreneurs and business owners, "Stepping Stones of POWER: Your Blueprint for Success in Any Business" available for pre-order at http://www.TheREDCarpetConnection.com.