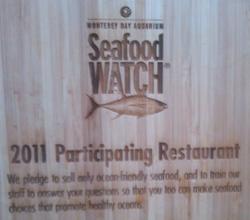 In the wintertime, many people crave hot dishes like stews and noodles
San Francisco, CA (PRWEB) November 29, 2011
As rainy season descends on San Francisco, diners turn to heartier, warming fare to ward off the wet weather. Ki Sushi, located inside Temple Nightclub in SOMA, has just updated the dinner menu with savory dishes featuring fresh seasonal ingredients.
"In the wintertime, many people crave hot dishes like stews and noodles," says Executive Chef Isamu Kanai. "I choose the finest seasonal ingredients available and use them to create authentic traditional Japanese dishes that warm the whole body."
One of the most popular starters in the wintertime is the Short Rib Stew, made with soy-braised natural Angus beef, poached egg, green onions, and shichimi pepper.
Kanai updated the Yakitori & Kushiyaki (Japanese skewers) menu to include seasonal local ingredients. Ki Special Skewers include Miso Glazed Short Rib, Breakfast on a Stick (bacon-wrapped quail eggs with Japanese scallion), Kurobuta Pork Belly, and Kurobuta Sausage. Seasonal vegetable skewers include Grilled Corn, Shitake Mushrooms, and Shishito Peppers.
Ramen is a trendy dish in San Francisco right now, but few chefs put as much time and care into their preparation as Kanai. For his popular Tonkotsu Ramen, Kanai simmers pork bones for 8–12 hours. The marrow melts into the water, creating an incredibly savory broth. He completes the soup with pork belly, poached egg, green onions, pickled ginger, and noodles.
All the cuisine at Ki Sushi is rooted in traditional Japanese recipes. Kanai started his restaurant career fifteen years ago in Saitama, Japan, a bit north of Tokyo. He honed his craft in San Francisco sushi bars for ten years before taking over as executive chef of Ki Sushi in July.
Ki Sushi is known for serving some of the best sushi in San Francisco. Kanai is dedicated to presenting authentic Japanese dishes made with locally sourced, seasonal ingredients whenever possible. Ki Sushi participates in the Monterey Bay Aquarium's Seafood Watch program, so all of the fish served at Ki is ocean-friendly.
"I want to make small changes in my restaurant that will increase global sustainability. By using only fish recommended by the Seafood Watch program, Ki helps keep the global fish population stable and reduces environmental damage," he explains.
To view the new Ki Sushi dinner menu, visit http://www.ki-sushisf.com/#/menus.
For more information about Ki Sushi, call them at (415) 529-4310, or visit their restaurant at 540 Howard Street in San Francisco. Ki Sushi can be found on the web at ki-sushisf.com.
About Ki Sushi
Ki Sushi is a San Francisco sushi restaurant that gives patrons an opportunity to experience a modern, environmentally conscious interpretation of classic Japanese fare while offering an eco-sensitive experience. Sushi, yakitori, and other classic izakaya dishes are reinvented through the lenses of sustainability and local/seasonal awareness.
###