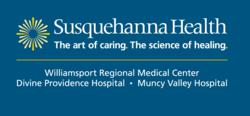 Using ImPACT testing, along with family and/or primary care physician support, we're returning athletes to their respective sports safely, within reasonable time frames, and we are not putting athletes back into competition at risk.
(PRWEB) October 13, 2011
Many Pennsylvania high schools resemble collegiate programs that legendary Penn State University football head coach Joe Paterno would be proud of. Throughout the year they spend countless hours in the weight rooms, working on agility drills, speed training and participating in various football camps with the hopes of capturing the attention of major universities. The most high profile athletes are being groomed to play at the next level and as a result they are quicker, faster and stronger. However, this also makes the collisions on the field more violent and the likelihood for concussions higher than ever.
From the national football league to the local playing field, Susquehanna Health encourages parents, coaches and players to learn more about how to prevent, recognize and treat concussions to prevent serious long-term effects.
A concussion is a brain injury caused by a bump, blow, fall or sudden jarring of the head. Because such head injuries disrupt the normal function of brain cells, even a "mild" concussion can have serious effects. And it's not just football players who are at risk. Male and female athletes participating in soccer, basketball and even volleyball contribute to the swelling rates of concussions—nearly 300,000 reported among student athletes each year in the United States.
Certified Athletic Trainers (ATCs) at Susquehanna Health Sports Medicine are educating coaches, athletes and parents in 16 area schools about precautions, evaluations and treatment for concussions. In 2006, The Sports Medicine Center used grant money from the Pennsylvania Department of Health to introduce a computerized evaluation testing tool, ImPACT™, to all area high schools.
ImPACT includes a 20 minute computerized test an athlete, especially one involved in sports that involve physical contact or opportunities to receive a concussion, takes prior to his/her sport season. Treating physicians and certified athletic trainers use the baseline/ pre-season and in-season/ post concussion tests to help determine when an athlete can safely return to sport following a concussion. The difference between tests can be very revealing.
An athlete who returns to play too soon, while the brain is still healing, is at risk of having a very serious second concussion called "Second Impact Syndrome." Preventing Second Impact Syndrome in athletics is a high priority in today's sports medicine community. Also of concern are "subconcussive" blows—which don't produce instant, obvious symptoms but produce trauma and subtle signs and symptoms day after day. Both injuries can have devastating cumulative effects including permanent brain damage or even death.
"With steadily advancing research and increased media attention, we are experiencing great support from coaches, parents and the overall athletic community for not rushing young athletes back into sport after a concussion," says Michael Ludwikowski, MS, ATC, Coordinator of Outreach Athletic Training Services, Staff Athletic Trainer at Susquehanna Health. "Using ImPACT testing, along with family and/or primary care physician support, we're returning athletes to their respective sports safely, within reasonable time frames, and we are not putting athletes back into competition at risk."
Supporting appropriate pre-season and in-season conditioning and the use of proper tackling techniques in football are other ways Susquehanna Health's ATCs are helping area schools prevent concussions.
Because ATCs have daily interaction with their student athletes, a relationship of trust is built. So, in the event of an injury or concussion, the injured athlete is more inclined to be honest about their symptoms with their Certified Athletic Trainer, even if it means sitting out of a game or two--something that's not always easy for a motivated athlete to do.
"The most important game for any athlete is their next one," says Ludwikowski. "As sports medicine professionals, we're here to help athletes at every level, to first, find the safest and second, the quickest route back to their sport. When dealing with a concussion, that plan includes giving the brain all the time it needs to heal before a return to play progression begins."
About Susquehanna Health
Susquehanna Health is a three-hospital integrated health system including Divine Providence Hospital, Muncy Valley Hospital and Williamsport Regional Medical Center located in northcentral Pennsylvania. Serving patients from an 11-county region, Susquehanna Health is a healthcare leader and has been recognized at the national and state levels for quality of care. Susquehanna Health offers a wide array of services that include cancer treatment, heart and vascular care/heart surgery, neurosciences including neurosurgery, orthopedics, urology, OB/GYN, gastrointestinal services, behavioral health, physical rehabilitation, home care, long term care, assisted living and paramedic/ambulance services.
Contact: Tracie Witter, Director of Corporate Communications, 570-321-2853
# # #