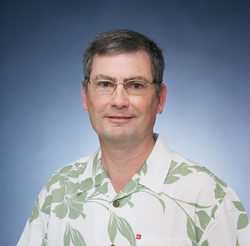 Group 70 is on the cutting edge of sustainability, the commitment is authentic, and I wanted to be a part of that
Honolulu (Vocus) January 31, 2008
Group 70 International, Inc. is pleased to announce the appointment of world-renowned architect and planner Paul Bierman-Lytle as Chief Sustainability Officer (CSO), who will lead the firm's Sustainable Development division. The new C-level position is one of the first for any architectural or planning firm in the U.S. This follows the lead of major U.S. companies, such as Dupont, Starbucks, Ford, Airbus, Albertson's, Alcoa, Alaska Airlines, Anheuser-Busch, and Dow Chemical, to name a few.
"Group 70 is on the cutting edge of sustainability, the commitment is authentic, and I wanted to be a part of that," Bierman-Lytle said. "Sustainability has become the foundation of smart real estate development that delivers convincing economic value to all types of projects, large and small. Sustainable Development is fast becoming the norm and requires new partnerships among developers, utilities, planners, architects, and engineers. Sustainability creates new revenue streams and is a catalyst for innovations in planning, utility and infrastructure design, and even architecture."
Bierman-Lytle has served as the chief architect and planner on more than 150 sustainable development projects spanning 29 years, including integrated mixed-use developments, new cities, island-wide master planning, destination resorts, "edutainment" (education + entertainment) parks and state-of-the-art homes. This year, he worked with the Sultan of Oman, where he established LEED Platinum projects for the Oman Botanic Garden, to become the largest "garden" in Arabia. Other leadership roles include serving as Vice President of CH2M HILL's international sustainable development division, and president and founder of The Master's Corporation, a custom residential design-build firm.
Prior to joining Group 70, Bierman-Lytle served for 11 years as president and CEO of the Sustainable Environment Associates Corporation, where he developed innovative approaches to sustainable development. These include a comprehensive site-wide assessment of utilities and infrastructure assets that would generate new revenue streams. Fundamental to this evaluation is a methodology that he created where this approach can be automated and governed through a series of systems integration filters based on sustainability principles.
Bierman-Lytle's additional professional affiliations and registrations include:

Founding Member, Chairman of Materials/Technologies, and Co-Director of the Environmental Resource Guide of the American Institute of Architects' Committee on the Environment, Washington D.C.
Advisor for the Greening of the White House and World Bank
Delegate to the World Business Council on Sustainable Development, Geneva, Switzerland
Chairman of Materials/Technologies Committee for His Royal Highness, Prince of Wales' International Hotels Environment Initiative, London, U.K.
Bierman-Lytle's vast project experience extends across the globe and has been featured in Architectural Digest and other prominent national and international publications, as well as on CNN, ABC and German and Australian television. Highlights of his project portfolio include:

Denver Center for Performing Arts
Cost Rica Earth Centre
Hotel Si Como No, Costa Rica
Hydrous: World of Water, Smithsonian Institution, Washington D.C.
UN Plaza Hotel, New York
The Egyptian Wing, Metropolitan Museum of Art, New York
Horizon Resort, St. Kitts, West Indies
Oman Botanic Garden, Oman
Bierman-Lytle obtained his Master's degree in 1978 from Yale University. He was the editor-in-chief of Perspecta 17, the prestigious Yale Architectural Journal, and co-authored ''Your Natural Home: The Complete Guide to Designing and Building an Environmentally Sensitive, Healthy and Beautiful Home,'' Little Brown & Company, 1995.
Founded in 1971 in Honolulu, Group 70 International, Inc. is an award-winning firm specializing in sustainable development, architecture, planning and environmental services, interior design and assets management. Group 70 International is known for innovative designs and cultural and environmental sensitivity in community consensus building. For more information, visit http://www.group70int.com .
# # #