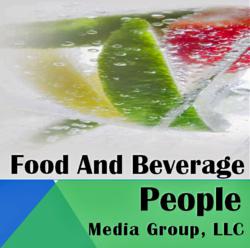 I am glad I brought my little (green) notepad, as the insights were certainly worth sharing with our audience.
New York, N.Y. (PRWEB) February 07, 2012
Last week, the publisher of FoodAndBeveragePeople.com joined the Sustainable Business Committee of the Columbia Business School Alumni Club of New York conference on "Making Green from Green." Moderating the discussion was David Barber, Co-Owner of Blue Hill Restaurant and Board Member for the Stone Barnes Center for Food and Agriculture. The panelists for the meeting were included:
Gary Hirshberg – Chairman of Stonyfield Farm
Josh Viertel – President of Slow Food, USA
Mark Crumpacker – Chief Marketing Officer, Chipotle Mexican Grill, Inc.
Reporting on the informative, informational and aspirational conference, the article highlights critical business insights shared by the key executives from Stonyfield Farm, the country's largest organic yogurt producer and Chipotle Mexican Grill, the fast food company that is trying to reshape how consumers think about fast food.
With the range of food movements as well as changing state and federal laws around the food production, the conference was instrumental in framing the issues facing both businesses and consumers. According to Gigi Cohen, who attended the conference, "Our editors spend countless hours reviewing food industry news to deliver the most important stories to our audience." Cohen continued, "I expected the evening would be a recap of what our site has already reported. Let's just say I am glad I brought my little (green) notepad, as the insights were certainly worth sharing with our website's audience." To learn more about what these industry leaders are doing and why, read the article "An Evening with Agents for Change in the Food Chain."
About: Food And Beverage People Media Group, LLC which includes FoodAndBeveragePeople.com and the weekly industry newsletter, News Kernels, is dedicated to career minded individuals who work in or desire to work in the U.S. food and beverage industries. The website and weekly recap features content geared for professionals at every stage of their career including the latest industry news, promotions retirements, job listings and industry trends; helping the industry professionals grow into industry leaders.
###