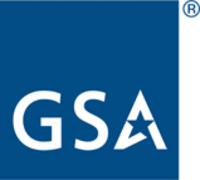 Our nation is blessed with numerous resources, but they are not unlimited
WASHINGTON (Vocus) June 16, 2008
David Bibb, acting head of the U.S. General Services Administration (GSA) and GSA's lead environmental official, will travel to several cities this summer to promote thousands of eco-friendly products and services offered by GSA.
"Our nation is blessed with numerous resources, but they are not unlimited," Bibb said. "I want GSA to use its unique position as the government's top procurement agency to promote green goods, services and workspace, and I want our client agencies to take advantage of these offerings."
Bibb will carry the "GSA Green Challenge" to FedFleet 2008 in Dallas and to the opening of the Denver Solar Park in June, and speak in July at the SmartPay Conference in Denver, the GovEnergy Conference in Phoenix, and a GSA Childcare Conference in San Francisco.
"People may wonder what government-managed childcare has to do with the environment," Bibb said. "It turns out there are plenty of opportunities to make a difference, from constructing energy-efficient buildings to helping young children learn more about the environment and begin to think about it."
Bibb will also highlight GSA's leadership in:

Telework: The GSA "Telework Challenge" already has 23 percent of the agency's eligible workforce teleworking at least one day a week.
Sustainable Design: GSA's overall energy conservation program began in 1973. Since then, cost-avoidance and energy-conservation measures have delivered more than $2.25 billion in savings. Between 1985 and 2005, GSA achieved a 30% reduction in energy consumed by federal buildings.
Greening the Federal Fleet: GSA has helped agencies purchase more than 131,000 Alternative Fuel Vehicles.
Procurement: GSA's green procurement program promotes the purchase and use of recovered material content products, environmentally preferable products and services, and biobased products.
Green Data Centers: Data center consolidation presents opportunities for tremendous energy savings and operational efficiencies.
Bibb will discuss GSA's ability to help agencies comply with Environmental Executive Order 13423, Strengthening Federal Environmental, Energy, and Transportation Management.
And he will talk about the agency's new Office of High-Performance Green Buildings. Housed in GSA's Public Buildings Service, this office ensures that all federal buildings are meeting sustainable design and energy-reduction targets mandated by the Energy Independence and Security Act of 2007.
"I'm excited about this opportunity," Bibb said. "We're going to mount an aggressive campaign to help us all become better stewards of our planet's precious natural resources."
GSA provides a centralized delivery system of products and services to the federal government, leveraging its enormous buying power to get the best value for taxpayers.

Founded in 1949, GSA manages more than one-fourth of the government's total procurement dollars and influences the management of $500 billion in federal assets, including 8,600 government-owned or leased buildings and 208,000 vehicles.
GSA helps preserve our past and define our future, as a steward of more than 420 historic properties, and as manager of USA.gov, the official portal to federal government information and services.
GSA's mission to provide superior workplaces, expert technology solutions, acquisition services, purchasing and E-Gov travel solutions and management policies, at best value, allows federal agencies to focus on their core missions.
Did You Know? Twenty-five percent of GSA's owned buildings are historic.
###