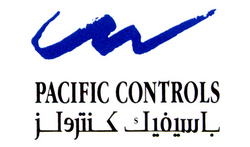 MCSD shall establish benchmarks and guidelines that will assist all developers in the region to adapt to sustainable development guidelines, establishing a fresh approach to regional development
Dubai (PRWEB) August 23, 2007
EHS, the Environment, Health and Safety regulatory arm of Dubai World, today announced the establishment of the Middle East Centre for Sustainable Development (MCSD), jointly with Pacific Control Systems LLC (PCS).
In line with the Dubai Strategic Plan 2015 rolled out by His Highness Sheikh Mohammed Bin Rashid Al Maktoum, Vice-President and Prime Minister of the UAE and Ruler of Dubai, the Centre will help Dubai World, and developers in the Middle East obtain 'Green Building' certification under the US Green Building Council's Leadership in Energy & Environmental Design (LEED) Rating System.
The Leadership in Energy and Environmental Design (LEED) Green Building Rating System is the international benchmark for the design, construction, and operation of high performance green buildings.
Mr. Ahmed Abdul Hussain, CEO of EHS said:
"Taking the lead from HH Sheikh Mohammed's initiative for sustainable development, the Centre is our contribution to the Dubai Strategic Plan 2015. It is the manifestation of our core mission, which is to create and sustain a cleaner, healthier environment, and a more eco-friendly country. With the support of our partners, Pacific Control Systems, we will be doing our part in preserving UAE's valuable resources, and making them available for future generations.
The MCSD, which is a policy certification and research institution, is merely the beginning. More initiatives on these lines will certainly follow."
The Dubai Strategic Plan 2015 places significant emphasis on wise utilisation of resources to build a firm foundation of qualitative and quantitative achievements, forming a fertile environment for sustained growth in the era of globalisation.
Designing, certifying and implementing development projects will no longer be three different processes for EHS clients because via the green house building concept EHS will provide a whole package of services to the clients.
Mr. Dilip Rahulan, Chairman and CEO of Pacific Controls Systems (PCS) said:
"The establishment of The Middle East Centre for Sustainable Development is a historic event, which marks the beginning of a new era in development in the Middle East. Pacific Controls Systems is committed to making MCSD the focal point of all future sustainable development initiatives, which will put Dubai on the global map in regard to environment protection and energy efficient practices."
"MCSD shall establish benchmarks and guidelines that will assist all developers in the region to adapt to sustainable development guidelines, establishing a fresh approach to regional development," he added.
Mr. Alex Abraham, Manager - EHS (Free Zone & Industrial Operations) said:
"The Centre will be a focal point for sustainable development in the Middle East. Various initiatives with like-minded organisations throughout the region will result in major gains in reduction of energy consumption, and carbon emissions."
"The Centre will enable guidelines, technical support and Green Certification within the reach of all interested parties that wish to progress on sustainable development projects in the region."
About EHS
Environment, Health and Safety (EHS)- Port, Customs & Free zone Corporation (PCFC), is the regulatory & enforcement body, responsible for the environment protection, Occupation Health & Safety, Food Hygiene and sustainable development within the jurisdiction of Dubai World and its tenants/stakeholders.
About Pacific Controls
Pacific Control Systems LLC, PCS is a Dubai based, ISO 9001:2000 company providing integrated engineering design and total automation solutions. Pacific Controls provides automation solutions that utilize the latest in Pervasive Internet applications and deployment of M2M technology, covering a wide range of sectors like: Airport, Oil and Gas, Commercial, Industrial, Home, Infrastructure, Energy Performance Contracting, Hospitality, Integrated IP Security, Facilities Management and offers USGBC LEED Certified Green Building Design, Installation, Commissioning of converged Building Solutions in the Gulf, Middle East & Globally.
###