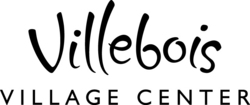 From the landscape, to the homes, to the overall layout of every one of our communities, we make it easier than ever for people live smart, healthy and green
Wilsonville, Ore. (Vocus) January 7, 2009
Award-winning master planner and developer Costa Pacific Communities is leading the growing trend of sustainable development throughout the Pacific Northwest. Costa Pacific's Villebois Village Center in Wilsonville, Ore., was built upon a foundation of sustainability. From the building materials and the natural amenities on-site to the community designs and transportation options, Costa Pacific creates unique places like Villebois in which people love to live.
In developing the Villebois community, Costa Pacific launched a rainwater management plan funded in part by the Environmental Protection Agency (EPA) that filters and redistributes rainwater back into the ground, reducing the amount of pollutants released into the area's streams and rivers. This system incorporates permeable paving stones, permeable asphalt, retention ponds, rooftop gardens and state-of-the-art bio-retention cells in the community planter beds.
With eco-friendly building techniques -- including redeveloping existing building sites, and recycling up to 90 percent of the old buildings that were removed during the construction process -- Costa Pacific lowered its impact on the natural environment. The company was also careful to preserve existing trees and open green space as well as incorporate native plants into the landscaping within the Villebois community, further validating its emphasis on environmental-consciousness.
Additionally, while working through the process of ensuring its homes meet Earth Advantage sustainability guidelines, Costa Pacific learned to build a higher quality home that maximizes energy efficiency and in turn minimizes the company's impact on the environment. All 2,600 homes that will be built within the Villebois community will meet Earth Advantage standards.
As a transit-oriented development, Costa Pacific's Villebois community gives residents the opportunity to commute from home via Trimet's new West Side Express Service serving the Portland, Ore. metropolitan area's west side. Dubbed "WES", the new commuter rail connects residents living in Wilsonville to Tigard, Tualatin and Beaverton. Once in Beaverton, commuters can hop aboard the MAX light rail and be in downtown Portland in minutes. The Wilsonville WES Station is located a short walk from the Villebois Village Center, fostering a pedestrian- and bike-friendly atmosphere within the community. Villebois residents not only can avoid rush-hour traffic but they can also feel good knowing they're reducing their carbon footprint by spending less time on the road.
"From the landscape, to the homes, to the overall layout of every one of our communities, we make it easier than ever for people live smart, healthy and green," says Rudy Kadlub, CEO of Costa Pacific Communities. "Villebois embodies all that we strive to achieve when it comes to sustainability and creating complete communities."
Additional efforts made by Costa Pacific in fostering sustainability within Villebois and the surrounding community includes lobbying for restoration of nearby wetlands and working with a coalition to establish the Tonquin Trail which runs through the community.
For more information about the Villebois Village Center or Costa Pacific Communities, please visit: http://www.Villebois.com or contact Sales and Marketing Manager Andy Green at 866.580.2836 or Andy @ CostaPacific.com. The sales office is open 11 a.m. to 5 p.m. weekdays; 10 a.m. to 5 p.m. on Saturdays; and Noon to 5 p.m. on Sundays.
About Costa Pacific Communities
Since 1990, Costa Pacific Communities has been building communities throughout the Northwest that enrich the lives of residents. Costa Pacific has been recognized nationally for excellence in design, master planning and marketing and is the most awarded builder/developer in the history of Oregon. Most notably, Costa Pacific received a Gold Nugget Award for Best on the Boards Site Plan for Villebois at the Pacific Coast Builders Conference in 2005. The master planner's Orenco Station community in Hillsboro, Ore. received the prestigious "Master Planned Community of the Year" award in 1999 from the National Association of Home Builders. Additionally, Costa Pacific has been named Developer of the Year by Oregon's environmental watchdog group, 1000 Friends of Oregon, and twice been named Oregon's Builder of the Year by the Oregon Building Industry Association. For more information about Costa Pacific Communities, please visit http://www.CostaPacific.com .
For all press inquiries, please contact:
Megan Wilber
Marketing Director
The Brick House Project
Phone: 503.525.0223
###