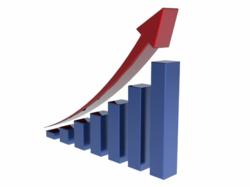 Since the launch of the redesigned website, sales are up 75% the 1st quarter of 2013.
Lakeville PA (PRWEB) June 22, 2013
America's Online Curtain Superstore, Swags Galore launched their newly designed web site January 2013. Selling Discount Curtains online since 1999, Swags Galore is the online leader in offering affordable Window Treatments. The redesign added social media, photo display enhancements and a customer friendly account manager. Since the launch of the redesigned website, sales are up 75% the 1st quarter of 2013.
Swags Galore official Eugene West claims that all the credit should not be given to the redesign. "I'm proud of our staff of employees who have worked extremely hard doing whatever was asked of them. Night and day they worked never complaining."
Making large inventory commitments with their suppliers and stocking 1000's of different prepackaged window treatments have given Swags Galore the advantage over the big box stores. Thousands of recent customer reviews have said Swags Galore has created the best shopping experience for buying curtains on the web.
Eugene claims these days' e-retailers rely heavily on SEO (Search Engine Optimization) and our Technical Engineering Department is the best. "Staying ahead of our competition and understanding what Google, Bing and Yahoo require to stay relevant is the trick. The rules change daily and it's our job to understand what the rules are and adjust".
They are very excited about their future, their sales are up year after year and with the launch of the updated web site they believe this will be a killer year. They are planning another extension on their warehouse in September of 2013 which will give them the ability to grow their inventory and better serve their customers.
Swags Galore offers many promotional items, coupon and free shipping options, and is the only store selling curtains exclusively on the web, all other stores sell linens, towels, furniture and so on. It's their vision to be America's Online Curtain Superstore, a place where shoppers can buy Window Treatments at affordable prices.
With low overhead and no debt Swags Galore is known for offering their customers 1000's of affordable window treatments by all the major manufacturers. There user friendly web site makes it easy and fun to purchase window treatments and their hassle free return policy make it easy to return products.
To learn more about their products, visit http://www.swagsgalore.com
About Swags Galore Inc.
Swags Galore was founded by Melinda and Eugene West of Shirley, New York in 1999. It was Melinda's vision to sell affordable window treatments online and in 1999 she designed and launched their first web site, originally selling scarf panels she made from home. In 2000 the business outgrew Melinda and Eugene's home and they expanded into a warehouse in Yaphank, New York, quickly out growing that. In 2005 Melinda and Eugene made the decision to move to Lakeville, Pennsylvania where they built their corporate headquarters and distribution center. Today, the company is the leader in there industry selling low cost window treatments.