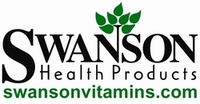 In recognition of World Health Day on April 7th, Swanson Health Products will donate five percent of the day's sales to support Vitamin Angels and their continuing relief efforts in Haiti.
Fargo, ND (Vocus) April 5, 2010
Swanson Health Products plans to donate five percent of sales from Wednesday, April 7th, to Vitamin Angels in support of their long-established mission in Haiti. Vitamin Angels fights child malnutrition around the world by providing essential vitamins and minerals, especially vitamin A, to newborns, infants and children in need.
Two months have passed since the devastating earthquake displaced millions of families in Haiti, many of whom were already living in poverty and struggling to provide basic nutrition to their children. Now, as the dust continues to settle, officials say malnutrition and lack of appropriate food may be some of the biggest killers for young children in the disaster area. Unfortunately, the media has a short attention span, and coverage of Haiti relief efforts has drastically declined over the past weeks.
In recognition of World Health Day (April 7th), Swanson Health Products hopes to shift the focus back to the on-going relief efforts in Haiti by donating five percent of the entire day's sales to Vitamin Angels, a non-profit organization devoted to fighting child malnutrition. Because they already have an established presence in Haiti, a monetary donation to the organization can be put to immediate use, helping those with the greatest need without delay.
Vitamin Angels has already sent over 1 million children's multivitamins to their partners in Haiti and will continue their efforts throughout this difficult crisis. The essential vitamins and minerals they provide enable young immune systems to fight infectious diseases, helping children attain good health and the opportunity to lead meaningful and productive lives.
About Swanson Health Products
Swanson Health Products is an industry leader in bringing vitamins direct to consumers at the lowest prices possible. Swanson Health Products, located in Fargo, ND, offers high-quality vitamins and supplements, as well as organic foods and other natural health care products. The company strictly follows the Good Manufacturing Practices standard of production.
Swanson Health Products goes a step beyond its competitors by offering powerful guarantees. All products are backed by a 100% Satisfaction, Money-Back Guarantee and Double the Difference Lowest Price Guarantee. For more information, please visit swansonvitamins.com.
Contact Information:
Tara Kessler
Phone: 701-356-2807
Website: http://www.swansonvitamins.com
# # #