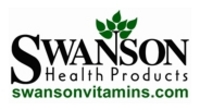 Swanson Health Products is proud to support United Way of Cass-Clay
Fargo, ND (Vocus) January 12, 2010 —
Swanson Health Products, an industry leading producer of health supplements, announced their support today for The United Way of Cass-Clay. The United Way of Cass-Clay is committed to making the Fargo-Moorhead community a better place to live, work and raise families. A $50,000 donation was made to support the programs and services offered to meet the diverse needs of the community.
The United Way is a worldwide network in 45 countries and territories, including nearly 1,300 local organizations in the United States. The Fargo-Moorhead chapter currently allocates funds to 57 local agencies and programs. They are heavily involved in flood relief efforts, assisting individuals with basic needs and helping children to succeed early in life through educational programs.
Swanson Health Products, along with three other local businesses, donated $50,000 each to help exceed the 2009 goal of $4.875 million. The total dollars collected is a 4% increase over 2008. "I would like to thank the community and the volunteers that worked tirelessly to achieve our goal. Thank you to the individuals, businesses and media partners that supported United Way for the first time, and thank you to those who have supported us for years," said Mike Solberg, 2009 United Way of Cass-Clay Campaign Chair.
"Swanson Health Products is proud to support United Way of Cass-Clay," explains Lee Swanson, President of Swanson Health Products. "Directly or indirectly, the programs and services United Way provides impact every person in this community. Their contributions to the health and welfare of our young people help secure our future; their support of individuals and families in need gives hope and opportunity to those facing the toughest of life's challenges; and their commitment to promoting volunteer action strengthens the ties that bind us together and make Fargo-Moorhead a great place to live and work."
"I am in awe over the generosity of spirit of Swanson Health Products and the three other businesses graciously extended to United Way. Please know that these gifts are made to this Cass-Clay community. The commitment and contributions are shining examples of leadership, inspiration and dedication to those from birth to end of life that are served by United Way dollar," said President of The United Way of Cass-Clay, Judy Green.
About The United Way of Cass-Clay
The mission of The United Way of Cass-Clay is to bring people together to create lasting change that will improve lives. We are driven by this mission because underneath everything we are, underneath everything we do, we are all people; connected, interdependent, united.
For more information on The United Way of Cass-Clay, visit http://www.uwcc.net/.
About Swanson Health Products
Swanson Health Products is an industry leader in bringing vitamins direct to consumers at the lowest prices possible. Swanson Health Products, located in Fargo, ND, offers the highest quality vitamins, supplements and natural health care products and is GMP certified. Swanson Health Products goes a step beyond its competitors by offering powerful guarantees. All products are backed by a 100% Satisfaction, Money-Back Guarantee and Double the Difference Lowest Price Guarantee. For more information, please visit swansonvitamins.com.
###