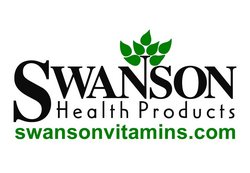 Fargo, ND (Vocus) October 31, 2009
Fans of Swanson Health Products are invited to explore their creative side by participating in a video contest on Facebook beginning November 1, 2009. The Swanson Health Products Facebook fan page currently hosts videos featuring the health benefits of vitamins and supplements, product demonstrations, tips and testimonials. Now Swanson Health Products wants to see what their fans have to say. Winning submissions will be rewarded with cash prizes in the amount of $1000 for first place, $500 for second and $250 for third.
One requirement for the entries on the Swanson Health Products Facebook Fan page is the video must clearly mention Swanson Health Products or Swanson Vitamins and/or prominently display products from Swanson Health Products or its official logo. The contest will end on December 15, 2009 at 12:00 p.m. (CST) when the votes or "likes" for the posts will be tallied and the winners will be announced on the Swanson Health Products blog. Official contest rules and helpful hints can be found on the Swanson Vitamins blog.
According to the latest Nielsen Global Online Consumer Survey of over 25,000 Internet consumers, recommendations from personal acquaintances or opinions posted by consumers online are the most trusted resources. Swanson Health Products' customers have used the fan page to post comments and options, ask questions and give recommendations to other fans via Facebook. In the last four months, the fan following for Swanson Health Products has increased exponentially and continues to grow daily.
Swanson Health Products is an industry leader in bringing vitamins direct to consumers at the lowest prices possible. Swanson Health Products, located in Fargo, ND, offers the highest quality vitamins, supplements and natural health care products. Swanson Health Products goes a step beyond its competitors by offering powerful guarantees. All products are backed by a 100% Satisfaction, Money-Back Guarantee and Double the Difference Lowest Price Guarantee. For more information, please visit swansonvitamins.com.
Contact Information:
Tara Kessler
Phone: 701-356-2807
Website: http://www.swansonvitamins.com
E-mail: pr (at) swansonhealth (dot) com
###