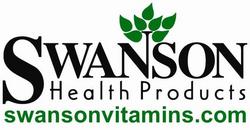 Fargo, ND (Vocus) March 13, 2009
2009 marks the 40th Anniversary for Swanson Health Products. Year after year they continue to expand their product categories and product lines to ensure customers have everything at their fingertips. To commemorate their 40 years of service, they are including a new monthly Focus On You feature to celebrate their customers and highlight exciting product categories. The Focus On You feature this month includes products from their healthy foods category.
In 2005, the USDA introduced a revision to the Food Guide Pyramid that integrated the food groups vertically and added a figure climbing stairs. The new version, called MyPyramid adjusts amounts based on factors such as age, gender, activity level, height and weight.
Swanson Health Products offers products from every category of The Pyramid. Below is a list of their most popular products.
Grains

Vegetables

Fruits

Healthy Oils

Milk

Meat/Beans

Swanson Health Products is an industry leader in bringing vitamins direct to consumers at the lowest price possible. Swanson Health Products, located in Fargo, ND, offers the highest quality vitamins, supplements and natural health care products and is GMP certified. Swanson Health Products goes a step beyond its competitors by offering powerful guarantees. All products are backed by a 100% Satisfaction, Money-Back Guarantee and Double the Difference Lowest Price Guarantee. For more information, please visit Swanson Vitamins.
Contact Information:
Theresa Hagen
Phone: 701-356-2807
Fax: 701-356-2780
Website: http://www.swansonvitamins.com
# # #