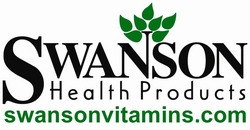 Fargo, ND (Vocus) September 1, 2009
Back-to-School season is in full swing as nearly 49 million U.S. children are packing their new school supplies into their back packs and picking out what they will wear on the first day. Swanson Vitamins wants to remind parents the importance of keeping their children's immune health strong. Because immune support has been such a hot topic, Swanson Vitamins has brought in more products for children's immune support.
Hyland's has been producing homeopathic remedies since 1904. They have a commitment to bringing safe and natural homeopathic medicines readily available. Swanson Vitamins now has 6 different Hyland's products that focus on children's immune support. Sniffles'N Sneezes, Cough Syrup and Honey and Cold N' Cough 4 Kids all offer relief from the common cold symptoms. Hyland's C-Plus Cold is taken at the first sign of a cold to help relieve the uncomfortable symptoms. Hyland's Flu Care is a natural alternative to beat the flu bug. This homeopathic formula is aspirin-free and works without side effects.
Sambucol is a black elderberry extract with immune supporting flavanoids. Swanson Vitamins now has Sambucol Black Elderberry for Kids . Sambucol syrup is 100% drug free and is safe for kids ages 2 and up. Flora Sambu Guard for Kids has been formulated especially to suit an active, growing youngster. Sambu Guard for Kids is made with organic echinacea, wild grown elderberry and vitamin C to support the immunity of children.
Dr. Christopher's Kid-e-Well is designed to assist the body's natural immune response. It contains a proprietary blend of yarrow flower, elder flower, peppermint leaf and echinacea angustifolia root.
Swanson Vitamins is an industry leader in bringing vitamins direct to consumers at the lowest price possible. Swanson Vitamins, located in Fargo, ND, offers the highest quality vitamins, supplements and natural health care products and is GMP certified. Swanson Vitamins goes a step beyond its competitors by offering powerful guarantees. All products are backed by a 100% Satisfaction, Money-Back Guarantee and Double the Difference Lowest Price Guarantee. For more information, please visit Swanson Vitamins.
Contact Information:
Theresa Kjelgaard
Phone: 701-356-2807
Website: http://www.swansonvitamins.com
# # #