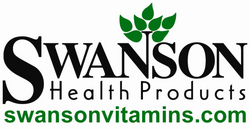 Fargo, ND (Vocus) August 6, 2009
A new development in natural joint health care is creating a buzz throughout the industry. Natural Eggshell Membrane (NEM), a groundbreaking product for joint health support and comfort, has been found to help support active lifestyles in as little as 10 days. This groundbreaking product is made from the thin, clear membrane found between the egg and its shell. The membrane is a connective tissue and is made up of the same substances found in human connective tissue. Glucosamine, chondroitin, collagen and hyaluronic acid are all recognized components of healthy joints and are part of eggshell membrane. Swanson Vitamins has added this new discovery in joint health support and now offers 100% Natural Eggshell Membrane as part of their Ultra line.
Swanson Ultra Natural Eggshell Membrane is produced from eggshells used in the liquid egg products industry. All shells come from USDA-inspected facilities and are traceable back to the farm. NEM is produced through an all-natural, solvent-free process that produces no waste products and yields a pure ingredient that contains no artificial additives, preservatives, pesticides or chemicals.
Swanson Vitamins is an industry leader in bringing vitamins direct to consumers at the lowest price possible. Swanson Vitamins, located in Fargo, ND, offers the highest quality vitamins, supplements and natural health care products and is GMP certified. Swanson Vitamins goes a step beyond its competitors by offering powerful guarantees. All products are backed by a 100% Satisfaction, Money-Back Guarantee and Double the Difference Lowest Price Guarantee. For more information, please visit Swanson Vitamins.
Contact Information:
Theresa Hagen
Phone: 701-356-2807
Website: http://www.swansonvitamins.com
# # #