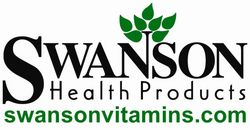 Fargo, ND (Vocus) August 15, 2009
As August hits and summer comes to an end, many people are switching gears from lazy summer weekends to back-to-school shopping. Swanson Vitamins wants to remind you that there are still 3 weeks of summer left. Even though the temps are dipping and warm summer days are turning into crisp fall evenings, there is still enough time to squeeze in a few summer activities that everyone can enjoy. So Swanson Vitamins came up with a list of 10 things to do before the end of summer.
Make a Splash
Whether you are near an ocean or landlocked there are many options to enjoy a day swimming and cooling off during a warm August day. Savor a day at the beach with friends and family or a day at the pool with your children. Don't forget to bring sunscreen to protect everyone from burns. And remember to have fun.
Visit a Farmer's Market
There is nothing better than in-season fresh produce from a farmer's market. As an added bonus, bring the kids so they can meet the farmers and learn how the food is grown. Make sure to try something different.
Make a pitcher of Lemonade
There is nothing more refreshing than having a tall glass of ice cold lemonade on a hot day. Make a pitcher and enjoy it outdoors with friends or after working hard mowing the lawn.
Pitch a Tent
Camping is a great summer past-time that will get you closer to nature and your family at the same time. Grab your kids and go camping for a weekend. If you can't leave the house, throw it up in the backyard. Bring along marshmallows and chocolate for s'mores and don't forget the scary stories. To prevent bug bites, pack some mosquito spray.
Service your Furnace
Having your furnace inspected annually will keep it running safely and as efficiently as possible. Make sure to stock up on air filters so they can be changed out regularly. The end of summer and the beginning of fall is the best time to do this so your house is ready for winter.
Make Homemade Ice Cream
To help cool you off during the dog days of summer, enjoy a homemade bowl of ice cream with your kids. Swanson Vitamins has a delicious recipe for Swanson Coconut Pistachio Ice Cream.
Go Fish
Summer fishing at the nearest lake, river or stream can be relaxing and a fun family outing. As a bonus you can have a fish fry with your catch and use wonderful spices to add flavor to this good source of lean protein.
Compete in a Triathlon
If you need a reason to get active and healthy or just want to feel the energy from participating in an event, triathlons and marathons are the way to go. The popularity continues to grow across the U.S. for both events and because of it, many more cities hold them. Check with local runners groups to find where your nearest event is held.
Go to an Outdoor Concert
There is nothing like going to see your favorite band at an outdoor arena or park. The energy of the crowd and the beat of the music will get your heart pumping and face smiling. Experiencing a live act under the stars is better than seeing them in a stadium.
Have a Picnic
Grab a basket and a blanket and head to your nearest park for an old fashion picnic. Invite the whole family or a group of friends and relax for one last get together before the end of summer. Bring along outdoor games for all ages to ensure an excellent time is had by all.
Swanson Vitamins is an industry leader in bringing vitamins direct to consumers at the lowest price possible. Swanson Vitamins, located in Fargo, ND, offers the highest quality vitamins, supplements and natural health care products and is GMP certified. Swanson Vitamins goes a step beyond its competitors by offering powerful guarantees. All products are backed by a 100% Satisfaction, Money-Back Guarantee and Double the Difference Lowest Price Guarantee. For more information, please visit Swanson Vitamins.
###