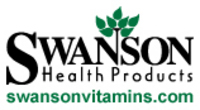 What are you going to be for Halloween?
Fargo, ND (PRWEB) October 27, 2008
As Halloween nears, the buzz on the playground is focused on one topic: "What are you going to be for Halloween?" While girls are interested in princess, Hannah Montana and High School Musical costumes, boys are going crazy for Indiana Jones, scary monsters and anything Star Wars. The trick-or-treating excitement leaves kids no time to focus on their health and safety, leaving the responsibility to their parents. Swanson Health Products offers 10 tips to keep kids healthy and safe on Halloween:
1. The most important rule is to tell kids not to eat anything from their treat bags until all candy has been inspected by an adult.
2. To help curb the temptation to snack, give children an early meal before going out.
3. Limit trick-or-treating to the early hours and make arrangements for adult supervision to be there at all times.
4. Don't let them accept anything that isn't commercially wrapped.
5. Have older children watch who gives them each item.
6. When inspecting candy, throw out any unwrapped candy, or candy that has been tampered with as well as any homemade treats.
7. Remove any choking hazards for younger children including gum, peanuts, hard candy or small toys.
8. If you allow them to keep fruit, wash thoroughly, inspect it for holes and cut open before serving it.
9. When in doubt, throw it out!
10. Limit the amount of candy they eat every day to help keep a healthy smile!
Oral health is important at any age; too many sweets can have negative effects on kids' teeth and gums. Halloween is a kid's holiday: allow them to celebrate, but keep their oral health in mind and educate them on daily care. Swanson Health Products offers many natural products that support oral health care.
Swanson Health Products is an industry leader in bringing vitamins direct to consumers at the lowest price possible. Swanson Health Products goes a step beyond its competitors by offering powerful guarantees. All products are backed by a 100% Satisfaction, Money-Back Guarantee and Double the Difference Lowest Price Guarantee.
###