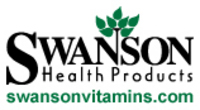 Our first supplement was Vitamin E. My father ordered 5,000 capsules from a manufacturer in Ohio, purchased an advertisement in a local weekly magazine and began selling it through the mail
Fargo, ND (PRWEB) January 2, 2009
Based in Fargo, Swanson Health Products, an industry leader in bringing vitamins direct to consumers at the lowest possible price, celebrates 40 years of service in 2009.
"Our first supplement was Vitamin E. My father ordered 5,000 capsules from a manufacturer in Ohio, purchased an advertisement in a local weekly magazine and began selling it through the mail," said Lee Swanson Jr., President of Swanson Health Products.
Today, Swanson Health Products offers over 3,800 products for every stage of life. With deep roots in the local community and a deep compassion for their employees and customers, Swanson Health Products has been able to remain the industry leader and continues to grow every year.
To celebrate their continued success, Swanson Health Products is offering 40 buy one get one free products and a $5 off coupon for signing up for their exclusive email promotions.
Swanson Health Products is an industry leader in bringing vitamins direct to consumers at the lowest price possible. Swanson Health Products, located in Fargo, ND, offers the highest quality vitamins, supplements and natural health care products and is GMP certified. Swanson Health Products goes a step beyond its competitors by offering powerful guarantees. All products are backed by a 100% Satisfaction, Money-Back Guarantee and Double the Difference Lowest Price Guarantee. For more information, please visit Swanson Vitamins
###