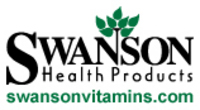 Fargo, ND (PRWEB) February 4, 2009
For over 5,000 years Ayurvedic medicine has been practiced in India. An ancient Hindu system of health care, Ayurveda's primary principle is the five great elements-- space, air, fire, water and earth. These elements combined with the physical body produce doshas, or psychophysiological types-- vata, pitta and kapha. When these doshas are in balance, they produce health.
According to Ayurveda, everyone is born with a specific body type. Over time, due to errors in diet, lifestyle, thinking and behavior, that true nature becomes imbalanced. Using specific activities in diet, exercise and spiritual practice will help maintain a healthy balance.
Swanson Vitamins has teamed up with Komal Herbals to bring a new line of Ayurvedic supplements that are tri-doshic formulas. Tri-doshic means they have a balanced affect on all doshas and can be used safely by almost everyone. Each combination is based on recommendations from the traditional Ayurvedic Texts and are time tested, proven formulas. Swanson Vitamins offers formulas including Cholesterol Wellness, Respiratory Wellness and even PRAAS Ayurvedic Tonic based on the original Chyawanprash.
To view the different formulas and find out what your predominant dosha is visit Swanson Vitamins.
Swanson Vitamins is an industry leader in bringing vitamins direct to consumers at the lowest price possible. Swanson Vitamins, located in Fargo, ND, offers the highest quality vitamins, supplements and natural health care products and is GMP certified. Swanson Vitamins goes a step beyond its competitors by offering powerful guarantees. All products are backed by a 100% Satisfaction, Money-Back Guarantee and Double the Difference Lowest Price Guarantee. For more information, please visit Swanson Vitamins.
###